GM's 103rd Facility Becomes Landfill-Free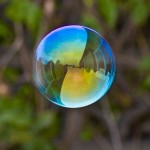 GM's plant in Lockport has become the company's 103rd facility to achieve landfill-free status. The facility has maintained a consistent focus on recycling, reusing and converting waste into energy in its daily operations. The Lockport site recycled more than six million pounds of aluminum last year. This year the site has already generated about $3.7 million in revenue from recycling of a number of by-products such as cardboard, pallets and metals.
John Bradburn, GM's manager of waste-reduction efforts, said: "Lockport's recycling efforts, community commitment, and dedication to reducing environmental impact is a great example of GM's drive to design and build vehicles in a sustainable way. We continue to gain and share expertise as we add more sites to our landfill-free list."
To achieve the landfill-free status at the Lockport site, the company met some key challenges in collaboration with a recycling partner. This collaboration resulted in the identification of a method to extract and recycle several metals from the residue that is the outcome of the bonding of the components that go into the making of a heat exchanger.
Patrick Curtis, plant manager, GM Components Holdings Lockport, said: "Landfill-free became a reality because of our dedicated team. With their feedback, we determined the best places for recycling containers so that we can easily separate our waste. Our goal is to make recycling convenient so it doesn't disrupt their routine. We're never done improving; achieving this milestone should instill even more excitement."
The environmental efforts at the Lockport facility go beyond its boundaries. Employees at the facility volunteer with the Erie Canal cleanup activity that is conducted all over the state. The facility also hosts an electronic recycling day with the county's refuse district. The program helps residents and small businesses safely recycle their electronic equipment and gadgets such as old computers and mobile phones.
GM is the leading company among all automakers in terms of recycling and reusing of waste from its manufacturing facilities. It ranks on top in terms of the number of sites contributing zero waste to landfill among all automakers. GM has been recognized as a Detroit Free Press Green Lader, and it is the only automaker inducted into the WasteWise Hall of Fame of the U.S. Environmental Protection Agency.
Photo Credit: netean