GM Meets the Energy Star Challenge at 54 Facilities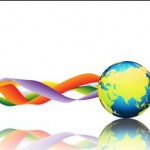 With 54 of its facilities meeting the ENERGY STAR Challenge for Industry of the U.S. Environmental Protection Agency (EPA), General Motors leads globally in this voluntary energy reduction campaign. GM's achievement in this challenge is greater than that of any other company in the world, and it also results in energy cost savings of $90 million.
According to the U.S. EPA ENERGY START Challenge for Industry, a facility must be able to reduce energy intensity by 10 percent within a period of five years. GM's 54 facilities have outperformed this target by reducing energy intensity by 26 percent on average within a period of only two to three years.
This effort has led to a CO2 equivalent reduction of 1,256,000 metric tons. This amount is equal to the electricity that can power 142,069 homes each year. In other words, this much power is enough to provide electricity to a city of the size of New Orleans for a year. 30 of these GM plants had met this energy challenge last year as well. This year, 22 of GM's international operations sites as well as two facilities in North America were added newly to the list.
EPA named GM as one of its ENERGY STAR Partners of the Year in 2012 for energy management. Jean Lupinacci, chief of the ENERGY STAR Commercial & Industrial Branch, said: "Improving the energy efficiency of our nation's industrial facilities is critical to protecting our environment. From the plant floor to the boardroom, organizations like GM are leading the way by making their facilities more efficient."
GM has upgraded its facilities to energy-efficient lighting, enhanced the ventilation system controls, and automated the shutdown process of equipment that was previously done manually, and also achieved process energy reductions. The company has an ongoing commitment to achieving energy efficiency in all its operations.
Mike Robinson, GM vice president of sustainability and global regulatory affairs, said: "Energy efficiency reduces our emissions and improves our bottom line, so we are driven to make improvements wherever we can. The EPA was right to recognize our global employees who work diligently to come up with new energy-saving ideas and implement efficiency measures every day. Their commitment is helping leave a smaller carbon footprint."
Photo Credit: spekulator