Harvard Business School Offers Seminar on Global Energy and Other Topics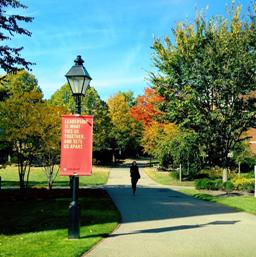 Operating within in the energy marketplace in today's world is a major challenge. Tightened regulations, environmental vigilance and uneven globalization means very high levels of risk and competition. But help is at hand.
Harvard Business School's Global Energy seminars are designed to help senior executives, who are responsible for energy service at every stage, from exploration to delivery, to examine trends that are impacting on the future of this industry.
The last seminar that took place earlier this month addressed topics that included the production of biofuels from sugar cane in Brazil, the impact of the U.S. presidential election on domestic and world energy policies, and the controversy surrounding shale gas fracking. Participants got the chance to interact with renowned faculty and elite industry peers to explore new strategies to drive their organization's growth in a climate of uncertainty.
"We are living in the second great era of globalization. One of the key challenges we face in this era is that politics are ever-present in the energy business, and these political underpinnings can sometimes be quite fragile. Therefore, we need to understand the connection between energy markets, the pressures to integrate them, and the politics that might pull them apart," said Harvard Business School professor Rawi Abdelal.
"Whether companies are state-owned enterprises or privately held, the essential nature of the energy commodity makes the collision of public policy and business strategy inescapable. At the same time, previous eras of globalization have taught us that integration is not necessarily inevitable or desirable. Globalization is a fragile entity, and it can be reversed by national governments if the benefits to them seem small compared to the cost," added Forest Reinhardt, also a HBS professor.
The next seminar will take place in November 2013 on HBS Campus with possible changes in related content and faculty. Besides the seminar on energy, HBS offers a range of other seminars on a variety of relevant topics.
Image credit: HBS