How campaigning can drive CSR practice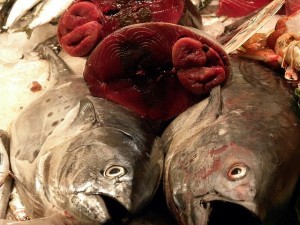 Campaign group Greenpeace has scored a major victory for better CSR practice and protection of marine life.
Its tuna league table – which named and shamed companies which fished for tuna in an unsustainable manner – has prompted supermarket giant Tesco to change.
The league table is part of a campaign against what is known as fish aggregation devices (FADs). These attract marine life to a meeting point before scooping everything that comes into big nets. As well as tuna a whole host of other creatures get caught as well – including sharks, turtles and tuna too small to be used. All of these are dumped, dead or dying, back into the sea.
Within a week of the campaign going public, Tesco made a public declaration that it would change its CSR policies on this matter. 100% of its tuna catch will now be fished by pole & line – avoiding damage to other fish. This came in the nick of time to shift Tesco from the bottom of the league table to number four.
This leaves Prince's tuna at the bottom of the league – and, so far, with no change in its CSR practice.
However, the company has been pressurised by Greenpeace into removing misleading labels from its tuna tins. Princes tuna labels previously claimed the company was "fully committed to fishing methods which protect the marine environment and marine life". Greenpeace petitioned the UK Office of Fair Trading about this claim pointing out that only 25% of Princes' catch was caught with sustainable methods.
At an official launch of the Tuna League Table on Monday (10th January), 8 of the 9 supermarkets or tuna brands attended, including representatives from Princes. Celebrity chef Hugh Fearnley-Whittingstall, commenting after the event, said that the 8 companies who had attended represented 80% of the fish sold in the UK. If they can all be persuaded into adopting sustainable practices that would be a huge result for marine life.
UK consumers have a huge opportunity to shift supermarkets' CSR stance on the way they catch tuna. We are the second largest buyers of tinned tuna in the world.
The league table puts Sainsbury's and Marks & Spencer in joint first position. These companies have also said they will support a plea by eight Pacific Island countries to respect a wide area around their borders as a protected marine reserve.
The league table in full, and in order, then comprises: Waitrose, the Co-operative, Tesco, Asda, Morrisons, John West, and Princes in last place.
There is a strong imperative for companies at the bottom of the league table to change their practice. Not only is it the right thing to do, but failing to act could have a serious impact both on their reputation and their bottom line.
www.greenpeace.org.uk/tunaleaguetable
Photo credit: Hellen Fordham