How Cashmere has Become a CSR Issue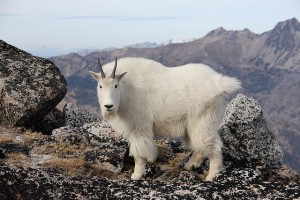 Not too long ago, cashmere was a luxury item. We saved up for it and kept it for years.
In recent times, however, cashmere  has become another victim of our fast fashion culture – with even supermarkets piling it high and selling it cheap. Marks and Spencer is among those who've leapt on the cashmere bandwagon, selling 600,000 cashmere products around the festive season this part year. The company, which is generally a byword for CSR, reported that sales of cashmere items of £69 or above are up 11% on the previous year.
So why is cheap cashmere a CSR issue? Quite simply, like most fast fashion, it is because it means someone, somewhere has paid for it even if we are getting a bargain.
The charity PETA (People for the Ethical Treatment of Animals) argues that it is the animals that are the losers. They say that up to 80% of young goats bred for cashmere are killed because of defects in their coats.
Companies selling cashmere have to be particularly careful of the product's source and the potential impact on their CSR policies.
Similarly, shoppers who care about animal husbandry need to question retailers about where their cashmere is sourced. Standards vary hugely, and there is no certification system which guarantees a cashmere product is ethical. The equivalent of 'Fairtrade' just doesn't exist.
The Guardian newspaper quotes Dani Baker, from the Ethical Fashion Forum, as saying: "Customers should ask retailer where they source form, if the farming method is sustainable and what conditions the animals are kept in."
The good news is that retailers are beginning to realise that customers are interested in these issues. The supermarket Tesco approached Izzy Lane, a small producer of ethical wool and cashmere, to produce a line for them. Tesco has taken a battering for issues linked to CSR in the last few years so it would be naïve to consider that such a powerful player didn't have positive publicity in its sights.
However, despite such encouraging signs, there is still a long way to go. There is no getting away from the fact that ethical fashion costs more. It takes wool from one whole sheep to make an Izzy Lane skirt. If you consider that it costs around £60 a year to keep a sheep, even before you start shearing and treating the wool, that will inevitably mean higher prices.
Ultimately, the real drivers for change will be the general public. If we as shoppers agree to pay higher prices for a more ethical product, then that is what will happen, as retail is market driven. The question is whether our taste for fast fashion runs deeper than our ethics.
Photo credit: Jeffrey Pang