HR. 1 Proposes to Eviscerate Community Health Centers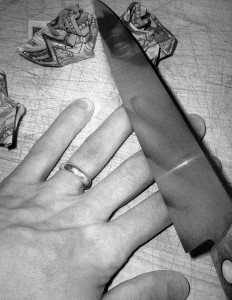 This Wednesday or Thursday the House is scheduled to vote on HR. 1, a bill targeting numerous life-sustaining social programs funded by the Department if Health and Human Services.
Among the cuts targeting Americas most vulnerable is a proposed 46% cut in HHS funding to community health centers. This wholesale assault on the nation's public health is unfortunate on a number of levels, and illogical on at least two:
Community Health Centers tend to provide a very efficient form of primary care, relying heavily on physician assistants and nurse practitioners and getting the maximum mileage from as few higher-cost MDs as possible. This is a sensible, high value approach to care delivery since those so-called 'physician extenders' provide excellent primary care.
Community Health Centers often provide the lion's share of primary care in rural, underserved communities. Primary care has long been recognized as fundamental to improving public health long term, and in reducing the cost and burdens of chronic disease. Since the American health care system is designed to disincentivize primary care in favor of less-needed, more costly specialty care, community health centers often rely on federal funding to continue functioning-the very funding that is now facing massive cuts. To make matters worse, community health centers often serve a high percentage of Medicaid patients. Federal ambivalence about the health of the elderly, children and disabled has of course resulted in Medicaid payment rates that reimburse at a rate below what it costs to provide care. This in a population that tends to need more care, and faces more complex challenges than the population as a whole.
This is part of a larger effort to cut some $5.7 billion from the Housing and Urban Development (HUD) budget. Among the proposals: Affordable housing organizations that have run lean over the years and have been able to squirrel away contingency funding that allows them to continue housing the needy during times of budgetary shortfall stand to have $394 million 'recaptured'. Since the federal government can't keep its fiscal house in order it seems to be saying that local housing authorities shouldn't be able to either.
It's not a done deal yet, so if you think a strong primary care system buoyed by community health centers is important, call your representative and tell them to vote against HR 1.
Photo credit: The author