IBM Focuses on the Green Building Industry with Tririga Software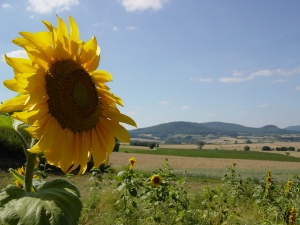 IBM's announcement to purchase TRIRIGA, a Las Vegas-based software maker specializing in energy efficiency and smart building solutions, marks the first major move towards consolidation in the carbon management software segment. IBM has set its sights on developing smart building solutions as a part of its Smarter Planet mission. The Tririga takeover is aimed at seizing the initiative from other software developers working in the same applications category.
Tririga's software products are designed to introduce superior efficiencies to real estate management and operations. Its software can assess and monitor the conditions of an existing building, and how it can be upgraded with an aim to reducing its carbon footprint and improving its energy efficiency. IBM believes that Tririga will help to push the company's smarter buildings initiatives. IBM says, "The combination of TRIRIGA and IBM smarter building solutions will deliver the industry's most comprehensive capabilities that span the needs of all industries for managing facilities and real estate portfolios."
Tririga's software leads the market in its category with more than a third of Fortune 100 corporations already relying on its software products. For IBM, this takeover is strategic because it matches with the company's growing focus on software business. The company says that the IBM Software business is expected to contribute at least 50 percent of all IBM profits in the next four years. Within the same time period, the company's Smarter Planet initiative is expected to bring in revenues in excess of $10 billion.
Tririga's software applications primarily perform three key tasks, of which the first is real estate portfolio management. The second task is related to prioritizing investments in upgrading the buildings to make them for energy efficient. The third task performed by these applications is with regard to sustainable environment and energy metrics. IBM has been building up its smarter building software tools portfolio for quite some time, and Tririga is going to give a new boost to it.
As per the estimates of the American Council for an Energy Efficient Economy (ACEEE), energy efficiency upgrades in the building industry would constitute a market worth about $250 billion over the next 10 years. Buildings in the United States are responsible for more than 40 percent of the total energy consumption, out of which nearly half can be saved with greener building systems and energy efficiency products. This is the latent market potential that is driving companies like IBM to shift their focus towards building a Smarter Planet. 
Photo Credit: buzzt