Is Paper Sustainable? New Campaign Says It Is Good For Trees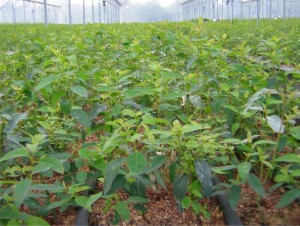 A few years ago, when computing became ubiquitous and entered our homes and offices forever, there was a lot of talking about a paperless future. It did seem the world would go that way. As digital culture took over, surely a lot of trees would be spared and paper would become a kind of luxury and souvenir of the analog age.
Well, it didn't turn out quite that way. In fact, we've never consumed as much paper as we do these days. As more people produce content and with the advent of the small printer, humanity has gone one a printing binge.
These days there are certifications to ensure paper comes from sustainable sources. The Forest Stewardship Council certification pioneered this type of auditing when it was introduced back in 1993, although critics say this certification program is nothing but greenwash and a front for corporate forestry groups who want to dominate the market.
Now, a new campaign launched by a not-for-profit group called PGAMA which serves the graphic industries in Northern Virginia, Maryland, Greater Washington, D.C. and Southern Pennsylvania, has launched a campaign to convince the public that print is actually good for trees. And so Print Grows Trees was born.
The campaign is described as an educational effort to "show that print on paper actually helps to grow trees and keep our forests from being sold for development."
The campaigners say that private landowners own almost 60 per cent of American woodlands and print gives them an incentive to grow trees instead of selling their lands.
Print Grows Trees will probably surprise many people because the idea that using paper is a sustainable form of consumption seems counter-intuitive. But Kerry Stackpole, PGAMA president, begs to differ.
"It may sound counter-intuitive, but the reality is that for every tree the forest industry harvests for paper, they plant at least five new saplings. A healthy demand for trees provides an incentive for forest landowners to actively manage and replenish their forestlands instead of selling those lands for development. New trees do a better job of sequestering carbon and cleaning the water aquifer thereby contributing to cleaner air and water", she told Just means.
How about the harvesting of trees? Wouldn't that release carbon into the atmosphere? "A regular program of harvesting mature trees and replanting new trees to renew forestlands is a sustainable and responsible way to manage forests and forestlands. Over 65% of all paper is recycled making it one of the most renewable, reusable and recycled products on the planet. Trees for paper making represent a small percentage of the demand for forest products", she added.
Stackpole also believes monoculture woodlands grown to be harvested protect old trees. "Creating woodlands designed for specific use and purposes serves as an important shield to the acquisition and sale of longstanding and old growth forestlands for development. No one is advocating the careless use of forestland, paper or print; rather we are encouraging everyone to take a closer look at the renewable, reusable and recyclable nature of a key resource that serves society in a positive way."
Image credit: FSC Watch