Mabuhay, Business: Sustainable Development and Foreign Direct Investment in the Philippines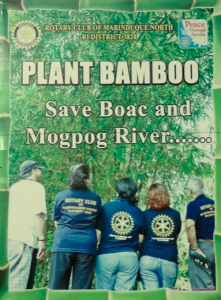 No longer the "sick man of Asia," the Philippines proved to be economically resilient through the global financial crisis, emerging as a good place to do business. But will increased foreign direct investment inflows support the nation's sustainable development goals?
During the 19th and early 20th centuries, after it was forced into semi-colonial status through a series of unequal treaties negotiated by the Great Powers, China was known as "the sick man of Asia." In more recent times, however, that phrase has been used to describe the Philippines, which for decades has remained the region's economic laggard. Though Corazon "Cory" Aquino's "People Power" Revolution put an end to Ferdinand Marcos' two-decade-long dictatorship in 1986 and brought democratic self-rule to the island nation, corruption and mismanagement has been a chronic problem, cramping the government's ability to create jobs and a growth economy. In recent years, however, thanks to improved fiscal management and government transparency under the leadership of president Gloria Macapagal Arroyo, who held office from 2001 to 2010, the once economically sluggish South Pacific archipelago has emerged as a desirable location for investors.
During the Arroyo administration, the nation's economy expanded each quarter, logging an average annual growth rate of 4.5%, higher than her three immediate predecessors. Arroyo's policies have generally been continued under the current president, Cory Aquino's son Benigno S. Aquino III, who recently had a new reason to smile: In March, the Philippines received its first-ever investment-grade rating from Fitch Ratings, one of the world's premier ratings agencies. The move lifted the nation's rating—which applies to long-term foreign currency-denominated debt—out of junk status, upgrading it from BB+ to BBB-.
STOCKS SOAR THROUGH RESILIENT ECONOMY
The Fitch report states:
"The Philippines' sovereign external balance sheet is considered strong relative to 'A' range peers, let alone 'BB' and 'BBB' category medians. A persistent current account surplus (CAS), underpinned by remittance inflows, has led to the emergence of a net external creditor position worth 12% of GDP by end-2012, up from 6% at end-2010. Remittance inflows were worth 8% of GDP in 2012 and proved resilient even through the shock of the global financial crisis. The Philippine economy has been resilient, expanding 6.6% in 2012 amid a weak global economic backdrop. Strong domestic demand drove this outturn. Fitch expects GDP growth of 5.5% in 2013. The Philippines has experienced stronger and less volatile growth than its 'BBB' peers over the past five years."
The country is on a roll. Last month, the International Monetary Fund (IMF) released its Asia-Pacific economic outlook and included the Philippines among seven emerging economies in Asia to look out for, along with Thailand, Indonesia, Malaysia, Vietnam and Singapore. Out of this group, the Philippines experienced the highest GDP growth last year at 6.6 percent. And since January 2012, the Philippines' stock market has experienced the second-most growth in the region, following only Japan.
GOOD HOUSEKEEPING LEADS TO MORE HOUSEGUESTS
The improved rating and solid projections certainly make the nation a more favorable place to do business, particularly for foreign investors seeking stable and growth-oriented shores. But what will it ultimately mean for the Philippines?
"This investment-grade rating is a seal of good housekeeping and a resounding vote of confidence in the Philippine economy," hailed an official statement from the president's office. "It is strong affirmation that the Philippines is on the right path toward sustainable and inclusive growth. It also closes the gap between our market rating and our credit rating. This upgrade was achieved due to sound macroeconomic fundamentals, underpinned by good governance reforms as well as the Philippines' good economic prospects moving forward."
"This means much more than lower interest rates on our debt and more investors buying our securities," Mr. Aquino said. "This is an institutional affirmation of our good governance agenda: Sound fiscal management and integrity-based leadership has led to a resurgent economy in the face of uncertainties in the global arena. It serves to encourage even greater interest and investments in our country."
Norio Usui, country economist for the Philippines at the Manila-based Asian Development Bank called the upgrade overdue. "Financial markets have already fully incorporated it," he said. "Bold governance reforms under the current administration have changed consumers' and investors' sentiment. Prudent macroeconomic management has laid the foundation for the strong growth. This rating will give investors the confidence they need to give the Philippines a much closer look."
FACING CYNICS…AND CHALLENGES
Renato M. Reyes Jr., secretary-general of Bayan, a leftist political coalition, was less than enthused and even cynical. "It will not necessarily generate jobs and lead to sustainable growth," he said. "It looks good only on paper and will only benefit big business. Expect Aquino to milk this for the 2013 elections."
The president's office did concede that the upgrade "poses a challenge to all of us to maintain it," but added that the government would remain focused on maintaining a "sustainable fiscal position," that "oreign and local businesses can rely on a government that will continue to be transparent" and that "omestic and foreign businesses would be more encouraged to increase investments in the country's productive capacity such as in the manufacturing industry and in agribusiness, thus generating more employment."
But some politicians have expressed concerns about how economic development will stay on the sustainable track with the expected increase in foreign direct investment (FDI). In a statement released on Earth Day last month, Senator Loren Legarda, the chair of the Climate Change Oversight Committee of the Senate, said, "If we are to pursue sustainable and resilient development rightly, we need a new attitude towards our environment and our world—one of genuine concern and care, one of respect and fairness." Legarda, a staunch environmentalist who was the principal author of the Climate Change Act (Republic Act 9729), said the Philippines, like other countries, is feeling the effect of climate change.
CALLING FOR A NEW ATTITUDE TOWARD MOTHER EARTH
If the government encourages FDI to pump up the nation's manufacturing and agricultural sectors, but fails to support sustainability, the environment or the rights of workers and indigenous people through strong regulation and enforcement, then Senator Legarda is correct is saying a new attitude is needed.
I visited the Philippines just days after the Fitch upgrade and witnessed some of that new attitude. The last time I was in Manila was in 1991. At the time, Cory Aquino had been in office for some five years; democracy was still fresh. FDI was limited at best: Under 20 years of the Marcos regime, the nation was not very welcoming of foreign investors. Manila today is just as loud, colorful and overcrowded as it was two decades ago, but there are changes that are apparent: vertical gardens lining major highways to suck up CO2 emissions; recycling containers separating paper, glass and plastic; and public signage promoting civic green programs. Posters across Pasig City in Metro Manila proudly state the municipality's status as "The Recycling Industry Capital of the Philippines," urging residents to "plant a tree, they are the lungs of the city."
Even on the island of Marinduque, where I visited my father's small sustainable farm, today's visitors are greeted with large signs explaining the province's bamboo-planting and river conservation programs (see the image above). Eco-tourism is growing. A local grassroots movement on the island even succeeded in giving a mining company its walking papers. 
But as Dr. Supachai Panitchpakdi, the secretary-general of the United Nations Conference on Trade and Investment (UNCTAD), flatly observed earlier this year, "promoting FDI for sustainable development remains a challenge."
The IMF noted that in the Philippines, "robust remittance flows are expected to underpin private consumption and investment." In 2012, Filipino OFWs sent $24 billion back home in remittances, behind only China ($65 million) and India ($70 million), and clearly punching well above its weight in terms of population.
FDI IN THE PI: FROM LEAST ATTRACTIVE TO MOST ATTRACTIVE
The People Power Revolution was able to topple an entrenched dictator. Maybe the nation needs a Green Revolution to ensure that all the expected new investment—whether it comes from foreigners or citizens—should be sustainable.
This week, Pew Research's Global Attitudes Project reported that the new "sick man of Europe" is the European Union: "Positive views of the European Union are at or near their low point in most EU nations, even among the young, the hope for the EU's future." In an op-ed last week on Truthout.org, Cliff DuRand, a research associate at the Center for Global Justice, opined, "The American Dream of upward mobility is dead, thanks to the neoliberal ministrations of capital and government." As the United States and the European Union stagnate, Asia—led by economic juggernaut China—is poised to be a region of global growth and opportunity. For investors looking into this part of the world, the friendly shores of the Philippines are looking pretty sunny. But concerns that the path to economic health will leave a trail of environmental degradation are valid.
Economist Solita Collas-Monsod, who served as the Director-General of the National Economic Development Authority (NEDA) under Cory Aquino's administration wrote in July of last year: "The Philippines is among the least attractive of countries to inflows of FDI, and the FDI it attracts contributes the least (relative to other countries) to our development."
We now know that the first part of her statement is no longer true. But what about the second part? That all depends on whether or not the Philippines' new investment-grade rating will be joined by a new attitude.
NOTES
CIA World Factbook. Philippines. Updated May 7, 2013. Accessed May 10, 2013.
Reference.com. Gloria Macapagal-Arroyo. Accessed May 13, 2013
Fitch Ratings. RPT-Fitch upgrades Philippines to investment grade; outlook stable. Reuters.com. March 27, 2013. Accessed May 13, 2013.
International Monetary Fund. Regional Economic Outlook: Asia and Pacific. April 2013. Accessed May 13, 2013.
Official Gazette. Q&A on Fitch Ratings' announcement declaring the Philippines Investment Grade, March 27, 2013. Edited at the Office of the President of the Philippines. March 27, 2013. Accessed May 13, 2013.
Bettina Wassener and Floyd Whaley. Philippines Gets Investment-Grade Credit Rating. The New York Times. March 27, 2013. Accessed May 13, 2013.
Ibid.
Ibid., 5.
Ricky Bautista. Lawmaker calls for sustainable, resilient environment development. Manila Channel. April 22, 2013. Accessed May 13, 2013.
United Nations Conference on Trade and Investment. Global Investment Trends Monitor. No. 11. January 23, 2013. Accessed May 13, 2013.
International Monetary Fund. Regional Economic Outlook: Asia and Pacific. April 2013. Accessed May 13, 2013.
World Bank. Migration and Development Brief. November 20, 2012. Accessed May 10, 2013.
Pew Research. The New Sick Man of Europe: the European Union. Pew Research Global Attitudes Project. May 13, 2013. Accessed May 13, 2013.
Cliff DuRand. The American Dream Is Dead; Long Live the New Dream. Truthout.org. May 10, 2013. Accessed May 13, 2013.
Solita Collas-Monsod. On a Roll, But Not Quite. Per Se. July 9, 2012. Accessed May 13, 2013.
image: Public sign welcoming visitors to Marinduque, Philippines, promoting the province's "Plant Bamboo" river conservation campaign (credit: Reynard Loki, March 26, 2013)