Moving Away from Animal Testing As Part of Social Responsibility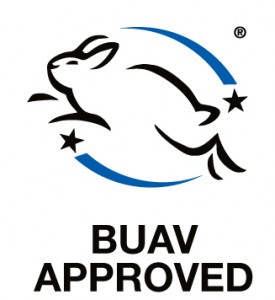 An increasing number of people are concerned with animal welfare and whether a company tests its products on animals is one of the sustainability criteria that many consumers watch out for.
Europe leads the way when it comes to replacing animal tests with humane, ethical alternatives. Since 2009 animal testing is banned for cosmetics in the EU. The UK, one of the countries with the highest standards of animal welfare in the world, recently announced it intends to introduce a legislation to ban tests for household products as well.
According to a recent BBC report, most of the experiments in the UK take place in universities, who account for 40% of the total. These are followed by commercial enterprises at 37%. Tests carried out by governmental agencies account for 5%. The British Union for the Abolition of Vivisection (BUAV) welcomed the news but expressed concern about the definition of the products that will be covered by the law.
Superdrug
The fact is that public sentiment is widely in favor of a ban and many companies are moving to reflect that into their business ethics. This week BUAV announced that Superdrug, the UK's second-largest health and beauty retailer with over 900 stores across England, Scotland, Wales and Northern Ireland, has been certified as animal test free under its International Humane Household Products Standard.
The news followed last year's certification of the chain's own-brand beauty and toiletries range under BUAV's Humane Cosmetic Standard. The retailer was the first and only major health and beauty retailer to make this kind of commitment, BUAV said.
The latest move means the Superdrug's entire own-brand household and beauty range will soon carry the Leaping Bunny logo for having demonstrated its no animal testing policy applied throughout the supply chain.
Superdrug will be joining other UK high street retail giants Marks & Spencer and The Cooperative and brands such as Astonish and Method in their commitment to sustainable business practices applied to animals.
"We know our customers value the Leaping Bunny logo as the trusted sign of a cruelty free product, and we are delighted to be adding the symbol to even more products in our own brand range", said Andrew Groom, Superdrug Director of Own Brand.
Research
Meanwhile research laboratories are coming up with alternatives to animal testing that besides being more ethical are also more reliable.
Recent research published in BioMed Central's open access journal BMC Genomics described a new type of laboratory grown human cells that can predict that the strength of allergic response.
The research was carried out at Lund University in Sweden using genome-wide profiling to measure the response of a human myeloid leukemia cell line to known chemicals. From this they defined a 'biomarker signature' of 200 genes, which could accurately discriminate between sensitizing and non-sensitizing chemicals. By comparing this signature with the known action of these chemicals they were also able to use this system to predict sensitizing potency.
"REACH (Registration, Evaluation, and Authorization of Chemicals) regulation requires that all new and existing chemicals within the European Union are tested for safety. The number of chemicals this includes is over 30,000 and is increasing all the time. Our lab-based alternative to animal testing, although in an early stage of production, is faster, out-performs present alternatives, and, because the cells are human in origin, is more relevant. It provides a way of ensuring the continued safety of consumers and users and, by identifying chemicals and products with low immunogenicity, reducing the suffering due to eczema" said Prof Borrebaeck.
As alternatives are developed and companies embed anti-animal testing policies into their social responsibility guidelines, options are likely to expand for the ethical consumer who cares for animals.
Image credit: BUAV