New Publications Highlight the Role of Mining in Economic Development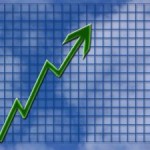 The International Council on Mining and Metals (ICMM) has released two important publications – "The role of mining in national economies" and "Trends in the mining and metals industry." The publications will help bring focus on the crucial role that mining industry can play in perking up the economy, while adopting sustainable practices. The publications were presented at a panel discussion featuring Mark Cutifani, the CEO of AngloGold Ashanti. The discussion was chaired by Anthony Hodge, the president of ICMM.
The publications are a part of an ongoing series focusing on the contribution of the mining industry to sustainable development. ICMM commissioned this series with an aim to encourage a healthy dialogue on the critical issues faced by the mining industry today. The publication "Trends in the mining and metals industry" includes a forward looking debate on trends that are expected to define the course of the mining industry over the next 10 years.
Cutfiani said: "We believe the mining industry's performance on sustainable development issues has changed significantly in recent times. At the same time, as industry leaders we also acknowledge that there are areas where we have some way to go before we, and our societies, can be satisfied with our performance."
Cutfiani also said: "We must ensure that the costs, benefits and risks of mining are well understood by all stakeholders, and that all accept their respective responsibilities in this regard. The recent tragic events in South Africa and the widespread strikes – which are affecting my company as well as others – serve to illustrate the absolute importance of getting this right."
The rapid rate of urbanization in China and other Asian countries as well as a continued high growth rate of population in many of the Asian countries has led to a consistently growing demand for metals and minerals. The demand has continued to grow despite the prevailing uncertainties in the general economic environment. Another key trend is the gradual shift of centers of mining activity from developed to emerging markets. Latin American market, for instance, today accounts for 25 percent of current production and 28 percent of total mining investments.
Photo Credit: ljleavell