Note to Rio+20: Place the Right Value on Corporate Sustainability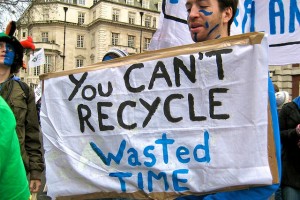 "We need corporate sustainability to be in the DNA of business culture and operations." -- UN Secretary-General Ban Ki-moon, KPMG Global Summit Opening Address, February 14, 2012
In four months, Rio+20, the United Nations Conference on Sustainable Development, will be held in Rio de Janeiro, Brazil. With the critical goal of setting the global sustainability agenda for the next decade, it is expected to be the biggest event in the history of the United Nations.
There have been many key meetings in the run-up to Rio+20, one of them being KPMG's "Business Perspective on Sustainable Growth: Preparing for Rio+20," a three-day global summit held last week in New York City intended to give business and policy leaders a chance to identify and prioritize a range of sustainability issues that will be key agenda items in Rio. The topics included all the usual suspects: carbon emissions, food security, energy security, supply chain security, tax regimes, regulation and corporate social responsibility.
Speakers included former President Bill Clinton, New York City Mayor Mike Bloomberg and UN Secretary-General Ban Ki-moon, who opened the summit, which was organized in cooperation with the United Nations Environment Programme (UNEP), the World Business Council on Sustainable Development and the United Nations Global Compact (UNGC), an initiative advocating the adoption of sustainable and socially responsible policies throughout the private sector that has been signed by almost 7,000 corporations in 140 countries.
TEN SUSTAINABILITY MEGAFORCES
Much of the summit centered around the KPMG International report, "Expect the Unexpected: Building business value in a changing world," which presents ten interconnected and unpredictable "sustainability megaforces" that will impact all businesses -- and indeed, society-at-large -- over the next two decades: climate change, energy & fuel, material resource scarcity, water scarcity, population growth, urbanization, wealth, food security, ecosystem decline and deforestation.
These megaforces "are putting the world on a development trajectory that is not sustainable," write KPMG International Chairman Michael Andrew and KPMG Special Global Advisor for Climate Change & Sustainability Yvo de Boer in the report's foreword, striking a rather sober tone that speaks to the urgency of the pressing issues at hand, and also the dwindling time left to prepare for Rio. "f we fail to alter our patterns of production and consumption, things will begin to go badly wrong," they warn, telling business leaders to "expect the unexpected."
CRISIS OF LEADERSHIP
In his opening address, Secretary-General Ban ramped up the sense of urgency and even gave the executives in the audience a bit of a dressing down. "Trust in government and the private sector is declining dramatically," he said. "A series of disasters, scandals and business-as-usual have made people increasingly skeptical of the corporate world. The future of markets is under debate. But one thing is clear: we need markets that can deliver a sustainable and equitable future for all. Many argue whether capitalism is in crisis. Others call this a crisis of globalization. What I see is a crisis of leadership -- a lack of imagination in looking at old problems with fresh eyes -- and a lack of urgency as the clock keeps ticking down."
He argued that sustainability is not correctly valued in the corporate world, noting that many proven solutions to reduce emissions and increase energy efficiency, for example, are not properly supported by the right incentives. "In fact, incentive structures still tend to encourage unsustainable behavior," he said. "As a result, too many companies limit their sustainability efforts to pilot programs that never take off. Even worse, sustainability becomes more a matter of public relations than how companies operate."
"While it is encouraging to see sustainability valued so highly on corporate agendas, we are far from reaching a tipping point," said UNGC executive director Georg Kell. "Most companies are not doing enough, and many are not doing anything to address pressing challenges."
UNSUSTAINABLE FINANCE: NEGATIVE EXTERNALITIES
The KPMG report also includes research on externalities, the by-products or incidental results of a company's activities that harm or benefit a third-party that is not part of the original transaction, such as the adverse effects a community must bear by the pollution caused by a factory.
The report found that the external environmental costs caused by the production of 11 key industry sectors jumped 50 percent over an eight-year period, from USD 566 billion in 2002 to USD 846 billion in 2010. These costs are not reflected on financial statements because they are born by individuals or society-at-large. If companies were required to actually pay for such costs themselves, according to the report, they would lose 41 cents for every dollar in earnings.
Ban's call for a change in corporate behavior must be heeded for the sake of future generations. But curing capitalist myopia requires more than an appeal to the private sector; it needs legislation within nations as well as enforceable international agreements. And most of all, sustainability practices have to involve a company's bottom line for better or worse. If the corporate DNA is going to evolve enough to make sustainability a part of operations and not just public relations, finding a way to make companies pay for negative externalities would surely be an evolutionary leap in the right direction.
###
NOTES
Ban, Ki-Moon. Opening Remarks at "KPMG Summit: Business Perspective For Sustainable Growth". United Nations News Centre. February 14, 2012. Accessed February 17, 2012.
KPMG. "Business Perspective on Sustainable Growth: Preparing for Rio+20." November 29, 2011. Accessed February 17, 2012.
KPMG. "Expect the Unexpected: Building business value in a changing world." January 1, 2012. Accessed February 18, 2012.
Ibid.
Ibid, 1.
Ibid.
KPMG. "Executives to Rio+20 participants: take action for sustainable business growth." February 17, 2012. Accessed February 18, 2012.
image: The Wave climate change march, London, December 5, 2009. (credit: hmcotterill, Creative Commons)