Purina Gets Socially Responsible With Shelter Pets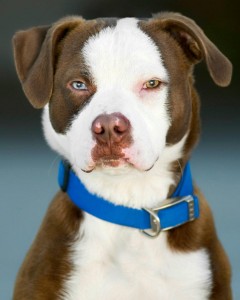 A dog is for life, not just for Christmas. The famous slogan by Clarissa Baldwin, who coined the phrase back in 1978 when she was CEO of the Dogs Trust in the UK, is definitely something to heed at this time of the year.
As Christmas approaches, many people, especially parents, yield to the temptation of buying a lovely furry friend. They forget they are not things, they grow and they require a lot of care, for a long time. They also forget there are a lot of unwanted pets languishing in shelters, waiting for a kind family or individual to take them to a safe home.
In the U.S. alone, every year up to eight million dogs and cats end up in a shelter. Competition for a new home is fierce. Fortunately more and more people are adopting. Pet food companies have understood that in order to win over new customers, it's important to incorporate socially responsible marketing into their overall strategy. This means helping out homeless pets.
Purina ONE, for example, has launched two new programs designed to help shelter pets. Beginning this week, QR code stickers will appear on the front of Purina ONE dry cat food packages. For each person who scans the code, Purina ONE will donate $1.00 to feed shelter pets, up to $30,000.
On top of that, the Purina ONE® Facebook page is hosting "Bowl-by-Bowl," which allows users to take simple, four-question quizzes that challenge negative perceptions of shelter pets and aims to inspire pet adoption. For each completed quiz, Purina ONE will donate one bowl of food to a shelter in need. (this blogger did the quiz and managed to clock up 18 bowls!).
"We believe that the right nutrition can make a world of difference in a shelter pet's life, so we've made it easy for people to help. Scanning a QR code and taking a short quiz is all it takes to help us champion shelter pets", said Lisa Luedde, brand manager for Purina ONE.
The QR code appears on 3.5 and 7 lbs. bags of Purina ONE SmartBlend dry cat food in Salmon & Tuna and Chicken & Rice varieties. The donation will go toward feeding shelter cats within the Purina ONE network of shelters. Information on the shelter network can be found at the Purina One website.
The goal of the Bowl-by-Bowl program is to reach 10,000 donated bowls of food each month, but the amount can vary. On select months, when this goal is reached, a "kicker" will be unlocked. The kicker will provide a unique donation for a shelter that goes beyond food or money, such as providing a professional photographer to take pictures of the pets for the shelter's website, which can dramatically increase the chance for adoption. The goal restarts and a new shelter is chosen from the Purina ONE network of shelters each month. The brand's Shelter Pet Program began in 2000. Since then, the company says it has donated over two million pounds of Purina ONE pet to more than 200,000 homeless pets in the U.S.
Image credit: Purina One's Facebook page