Responsible Supply Chain Management: Canadian Firm RIM Is Stepping Up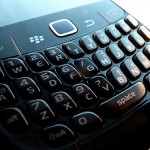 By: Meirav Even-Har, Toronto
Apple has been in the news this week, but for reasons other than its seemingly never-ending successful share price performance. The bigger news was the company's supplier, Foxconn City in Schenzehn, China, and the widespread workers' rights abuses there that have been reported. Consumer activism website Change.org gathered over 200,000 signatures for its "Apple: Protect Workers Making iPhones in Chinese Factories" campaign. Foxconn City, where the assembly of iPhones and iPads takes place, has resulted in a less than ideal corporate image, due to severe human and labour rights violations. According a The Globe and Mail article, Foxconn also assembles "Xbox 360 gaming consoles for Microsoft and other gadgets for companies including Hewlett-Packard and Dell." Apple is clearly not alone.
Among Canadian companies, Research In Motion Limited (RIM) is one of Apple's strongest competitors, and in recent years has joined its industry peers in actively managing its supply chain. RIM does not seem to use the services of Foxconn, but that hardly matters: labour and environmental controversies are not new to the industry. The maker of Blackberry, based in Waterloo, Ontario has been under the Environmental Sustainability Governance (ESG) "lens" due to its position of importance in the Canadian economy, and the global market.
EXTERNAL PARTY CORPORATE SCREENING
Socially responsible investing (SRI) firms such as Ethical Funds screen RIM for its supplier program. The firm goes further by actively engaging where company shares are owned in its funds. According to the Ethical Funds website, its engagement with RIM began in 2008, "with the goal of ensuring RIM's suppliers met our socially responsible investment objectives and didn't pose an unacceptable risk to our investors."
Aside from investors, environmental groups such as Greenpeace and World Wildlife Fund take an interest in consumer electronics. Greenpeace International publishes the "Guide to Greener Electronics," now in its 17th edition. The Guide ranks 15 cell phone, computer and television manufacturing companies on the environmental performance of their operations. Its most recent 2011 edition includes RIM; although the company is placed at the bottom of the ladder, it is encouraging it qualified at all for the listing. In a November 9, 2011 press release Greenpeace notes that the company "...needs to improve reporting and disclosure of its environmental performance. However, RIM scores well on conflict minerals and sustainable paper policy."
CORPORATE REPORTING AND PARTNERSHIPS
In its 2011 Corporate Responsibility report, RIM has published a list of initiatives to help move the company forward in ensuring its "Supplier Code of Conduct," "Responsible Minerals Policy" and "Statement Regarding Freely Chosen Employment In Our Supply Chains", are implemented and continuously managed. The company is also an active member with various industry working groups, such as the Global e-Sustainability Initiative (GeSI) Supply Chain Work Group. According to its website, "GeSI fosters global and open cooperation, informs the public of its members' voluntary actions to improve their sustainability performance, and promotes technologies that foster sustainable development."
BUT MORE NEEDS TO BE DONE
While RIM does not disclose its list of suppliers, as do HP and Motorola, and as Apple has just done, progress has certainly been made. The opportunity to use social media and smart technology to boycott, or at least shame companies is not going away. It will only strengthen and hopefully motivate companies to remain truly engaged in their supply chain management. RIM, like other makers of consumer electronics, hopefully understands that Apple's supply chain woes is news this week, another's will be next.
NOTES
"Labour Groups inspects Apple suppliers" by Peter Svensson appeared in The Globe and Mail, February 14, 2012.
Photo Credit: Blackberry Curve 8520 Keypad (By langleyo)