S510, Food Safety and Modernization Act, Passed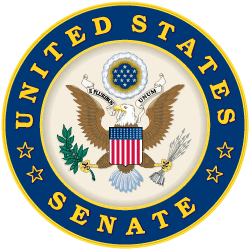 A bit more than a week ago, the Senate sat down to vote on the S510, The Food Safety and Modernization Act. It passed with an overwhelming majority in the Senate. Now we wait.
So far, there are a number of small issues that need to be worked out, namely regarding the fees applied by the FDA to assess fees to become certified to produce and sell food of all sorts. Apparently, this is an unconstitutional effort, according to Elizabeth Weiss at USA Today, because the fees may be viewed as taxes and all taxes must originate in the House of Representatives.
The Los Angeles Times, reports that Max Gleischman - a spokesman for the bill's sponsor, Sen. Richard J. Durbin (D-Ill.) - claims the bill is not dead: "House and Senate leaders are working on a solution to the 'blue-slip' problem," Gleischman said. "We anticipate a resolution to this issue and getting a food safety bill to the president's desk before the end of the year."
This bill has been on the table for several years already, so it concerns me that an oversight this grand could occur in a bill that is aimed to improve oversight of an system that provides the substrate of life to every human being: fresh, safe food.
The ultimate problem isn't within the food industry; the problem is within the fact that we have overcomplicated the entire system when the solution is rather simple in essence: provide deeper accountability to food production.
Surely this is the ultimate aim of granting so much power to the FDA and certainly their influence will help industrial farming to keep from cutting corners between state lines. But all this comes at a monetary cost, too. And that cost will need to be recovered by the consumer; a cost many of us are perfectly willing to pay.
What might be the best outcome of the program is that the prices of industrial food may actually even out to be similar to small farm "organic" food which, currently, is slightly more expensive than its competition. When we see those prices start to level out more, the choice will be rather clear to support the local, small farmer - moving away from the idea that shopping locally and in season can sometimes be considered a bourgeois endeavor.
As we watch the drama unfold regarding Senate Bill S510, we can still vote with our dollars as to what kind of food safety we want to support: those that must be regulated or those that self-regulate. If it means that eggs might cost an extra dollar per dozen, it's a dollar way better spent in the name of food security and food safety.