Searching for Meaning: USDA BioPreferred Label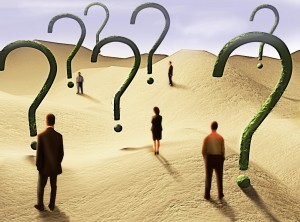 The US government is taking on labeling, and the USDA is one of the first to push out their newest invention. First discussed at the Sustainable Brands Conference last year, government agencies have been brainstorming their own labeling systems for quite some time. This comes as both a relief and a conflict for consumers and manufacturers.
On the positive side, government-designed labels can provide credibility, transparency, and help set nationwide standards. On the negative side, many believe the US government is too late and fear that the labels will be too weak and diluted to be more meaningful than those already in existence, including EU standards that are much higher.
The USDA's BioPreferred label is a perfect example of this dilemma.
Originally called for by Congress back in 2002, their BioPreferred program idea was revolutionary. Now with a market full of defined eco-labels, packaging labels, and ethical labels it may feel like the bio-based content label is a little outdated already.
BioPreferred Label Overview
The USDA's new label can be found on packaging and products nationwide with at least 25% biobased content. Its goal is to support market creation for new bio-based products. Certified by a third-party for the percent of biobased content, the program is voluntary and the only cost is for the certification testing. The label will then contain the percentage of biobased material in the specific product and/or packaging.
To Be Eco or Not To Be Eco
To clarify, the USDA does not claim that this is in fact an eco-label. A point of contention and debate. But they do recognize the potential for making more sustainable distinctions down the road. Helping institutions, commercial facilities, and consumer identify products made from renewable resources is a start.
All in all, the label is just in its beginning stages and time will tell whether consumers and large-scale buyers alike will find it useful. With the EU standards for sustainability and labeling much higher on a governmental level, it is expected that most consumers will continue to use that certification as a sustainability and health indicator. But this program does open the door for future government labeling programs and credibility, as well as a future sustainability extension of this labeling program.
Label's Purpose in Question
Many question the purpose of a "label" if it does not indicate sustainability, safety, fair wages, ethical sourcing, or some other distinct measure that benefits society as a whole. This is due to the fact that the USDA product and packaging labels do not indicate where they are from, whether they are organic or not, nor serve as a clear indicator of a sustainable product. Since the label does not restrict biobased content to be that grown and harvested in the US, those concerned with sourcing issues may need to look elsewhere. This is to be expected since its purpose is to promote new biobased product market creation, something in line with the role of the USDA.
The label can help create transparency in biobased content as well as leverage manufacturers with more than one eco-label's credibility. For instance, a product that clearly states it has 75% biobased content and is 93% organic may be much more appealing to a eco-minded customer than one simply labeled 25% biobased content. This is largely due to the discrepancies of whether biobased materials are more sustainable. Some 'biobased content' is harvested illegally or through destructive practices like slash and burn farming, especially sugar cane, which makes up the majority of compostable dinnerware on the market. In some cases, renewable resources like corn, can require more energy and petroleum inputs than their non-biobased counterparts. So the label is simply to identify renewable resources in agriculture, not to identify their long-term sustainability or validity as "eco-products".
Given the fact that the label is in fact just a label without any descriptor attached like "eco", the jury is still out on its added value to the already populated market of labels, indicators, and certifications.
To learn more about the USDA BioPreferred label and program, please read this article.
Thank you to Kate Lewis, the USDA's Biopreferred Deptuy Program Manager and all those who contributed their thoughts and concerns.
Photo Credit: Pinkney Media Group