SEED Awards 2011: The UN Honors Social and Environmental Entrepreneurship in Developing Nations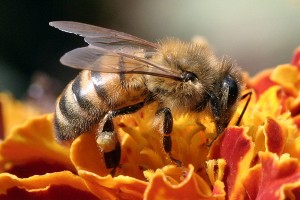 "The SEED Award winners are true examples of what a greener economy can look like." -- Julia Marton-Lefevre, Director General, International Union for Conservation of Nature (IUCN)
Why Honey is a South African start-up that has developed an innovative initiative that effectively tackles several issues in a single business plan. By training female bee-keepers to become micro-entrepreneurs, the company empowers women, builds a sustainable fair-trade supply chain and helps to nurture a healthy bee population. It is one of 35 cutting-edge entrepreneural initiatives in emerging markets that have been honored by this year's SEED Awards, the winner of which were announced on Thursday by the United Nations Environment Programme (UNEP).
The SEED winners "have found creative ways to overcome pressing environmental and developmental problems while at the same time creating economic and social opportunities of relevance to their local communities," said Julia Marton-Lefevre, director general of the International Union for Conservation of Nature (IUCN).
A FOCUS ON AFRICA
Other winning projects include butterfly farming to promote sustainable tourism in Tanzania, sustainable bamboo farming as an alternative to timber in Ghana and sustainable fuel from groundnut shells in Gambia. With a special focus on entrepreneurship in Africa, SEED Awards were also conferred to projects in Burkina Faso, Cameron, Egypt, Kenya, Madagascar, Nigeria, Rwanda, Senegal, South Africa, Tanzania, Uganda and Zimbabwe. The only non-African award was given to a community-based project in Sri Lanka that produces aloe vera products as an alternative income generator for fisherwomen.
"The SEED winners demonstrate both the entrepreneurial spirit and the individual ingenuity needed to drive the development of the green economy forward," said UNDP Administrator Helen Clarke. "Their start-ups show us that there is great potential to achieve win-wins for reducing poverty and for sustaining our world's ecosystems."
A NEW SEED AWARD: GENDER EQUITY
This year's awards included a special Gender Equity Award, which was announced as part of SEED's partnership with UN Women, the United Nations Entity for Gender Equality and the Empowerment of Women, created by the General Assembly in July 2010. The inaugural Gender Equity Award went to the Solid Waste Management and Community Mobilization Program, a women-led waste collection and recycling initiative of over 1,000 businesses and households, which reduces landfill waste by recycling and using organic waste to fuel biogas plants. The project also includes training and a savings and credit cooperative to provide loans to 150 female members.
"UN Women is proud to join other UN partners and sponsor the first-ever SEED Gender Equality Award to lend a helping hand to women who drive sustainable development and the Green Economy," said Michelle Bachelet, executive director of UN Women, which has been championing the full participation of women at the Rio+20 United Nations Conference on Sustainable Development, to be held in Rio de Janeiro in June 2012.
"As we face rising disparities, mounting protests, faltering economies, and a changing climate, we must unleash the potential of women to contribute to the solutions our common humanity has to find. Sustainable development depends on economic and social equity, wise management of the environment and demands gender equality."
SEED INITIATIVE: HELPING GREEN GRASSROOTS ENTREPRENEURS
An annual international awards program, the SEED Awards are part of the SEED Initiative, which recognizes grassroots social and environmental entrepreneurs in developing countries who have demonstrated innovation in furthering the principles of sustainable development. "SEED is an important building block, assisting start-up social and environmental entrepreneurs working at the local level in developing countries and economies in transition, and conveying to international and national policy makers what measures could help to grow this sector," writes Jonathan Tillson, chair of the SEED Initiative board, in the foreword to the 2011 SEED Annual Report.
Hosted at the United Nations Environment Programme's World Conservation Monitoring Centre (UNEP-WCMC) in Cambridge, England, the SEED Initiative was founded in 2002 by UNEP, UNDP and IUCN to help local, small-scale entrepreneurs around the world develop sustainable business models to help poverty eradication, the improvement of livelihoods and the development of green economies that deliver social and environmental benefits. Specifically, SEED was launched to contribute towards the United Nations Millennium Development Goals (MDGs) and the commitments made at the 2002 Johannesburg World Summit on Sustainable Development.
UNEP'S GREEN ECONOMY INITIATIVE
The SEED Awards are also linked closely to UNEP's Green Economy Inititative, which seeks to "unleash public and private capital flows onto a low-carbon, resource-efficient path" in order to "catalyse economic activity of at least a comparable size to business as usual, but with a reduced risk of the crises and shocks increasingly inherent in the existing model," according to UNEP Executive Director Achim Steiner.
"The SEED winners illuminate a business model that cannot only be successful but have outcomes that meet the environmental and social imperatives of communities and countries across the globe," said Steiner. "They underline that a transition to a Green Economy is not only a future possibility but a reality that is shaping the present and will define the decades to come if accelerated and scaled-up -- Rio+20 is that opportunity in June next year."
###
NOTES
http://www.unep.org/newscentre/Default.aspx?DocumentID=2661&ArticleID=8991&l=en
Ibid.
http://www.seedinit.org/en/awards/winners-database/2011-awards.html
Ibid., 1.
Ibid.
http://www.seedinit.org/en/about/seed-annual-reports/item/download/8_f2b399858fbabb3c334fc61fd98125d4.html
http://www.unep.org/greeneconomy/Portals/88/documents/ger/GreenEconomyReport.pdf
Ibid., 1.
image: pepperazzi, Flickr Creative Commons