Small Loans + Fine Print = Big Problems: Striking the Regulatory Balance for Microfinance in India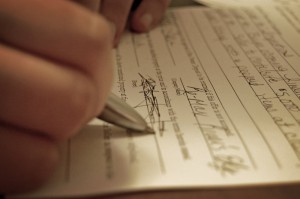 "It would be a shame if over-regulation choked funds going to the poor." -- Vijay Govindarajan, Tuck School of Business, Dartmouth College
On the Harvard Business Review blog last week, Vijay Govindarajan, a professor of international business at Dartmouth College and the author of the book The Other Side of Innovation, threw his support behind microfinance and more specifically, warned that overzealous regulations in India could harm the "core" of microlending: poverty alleviation.
MICROFINANCE: SOCIALLY RESPONSIBLE INVESTING OR PROFIT MAXIMIZATION?
"Microfinance has come under fire in the past 18 months," Prof. Govindarajan said, "triggered in part by SKS Microfinance's IPO." In July, The New York Times reported on a controversy surrounding two charitable microfinance organizations that provided early financing to SKS, citing a lack of transparency and questionable motives of some board members.
The board of one of the groups, Unitus, which was set up in 2000 expressly to support microfinance, said last month that they were laying off their entire staff of 40 and leaving the world of microfinance, just as at least four board members who invested in SKS are poised to profit greatly from the IPO.
And thus, microfinance is emerging as one of the flashpoints where socially responsible investing clashes with pure profit motive. But it's not just investors of MFIs who have been criticized, it's also the lenders themselves, many of whom have been accused of predatory lending practices and charging exorbitant interest rates and fees, saddling people who are already suffering from crushing poverty with crushing debt.
HERE COME THE REGULATORS
India's lawmakers are trying to create a regulatory framework that hopefully will root out such ills. Recently, they unveiled the Microfinance Institutions (Development and Regulation) Bill, intended to ensure "the orderly growth of the microfinance services provided by microfinance institutions so as to ensure greater transparency, effective management, good governance and to facilitate the flow of microfinance services in an efficient manner." Additionally, the bill aims to set "sector-related benchmarks and performance standards pertaining to methods of operation, methods of recovery, management and governance including model codes for conduct of business."
While this is a legislative step in the right direction, Prof. Govindarajan doesn't have a completely rosy outlook on the sector in general, saying that "the IPO, the new regulations, and a call for Dr. Yunus's retirement from Grameen Bank have led some to doubt the whole notion of microfinance."
BRIDGING THE MICROFINANCE GAPS
"There are two gaps in the sector," assert Prem Chander, who teaches finance at the Indian Institute of Management in Ahmedabad, and Smita Premchander, the secretary of Sampark, a Bangalore-based NGO, in the Economic Times, "a development gap (financial exclusion of large sections of the population) and a regulation gap (lack of regulation of many MFI/NGOs operating in the informal sector to provide financial services)."
One obvious area of debate, they note, is the fact that the bill does not clearly specify a minimum representation of women in the microfinance development council. "Considering that 90% of clients of MFIs are women," they said, "it would be fair to expect that at least half the positions on the council at both the state and central levels must be women."
READ THE FINE PRINT, IF YOU CAN
India's ministry of finance has placed the bill on its website to help advance the public debate of this unfolding issue, an issue on which MFIs in other countries are surely keeping a close eye. But that brings up an important issue. A quarter of Indians are illiterate, and as of 2007, the nation has the largest number of illiterates in the world.
Illiteracy and poverty are interconnected. Presumably, many of those who would apply for a microloan are not able to fully join the public debate because they can't read the bill. Indeed, understanding fine print on loan forms and credit applications is hard enough for those who can read. As Indian legislators contemplate the governmental regulation of the microfinance industry, they would do well to take this fact into consideration.
But for the some 100 million poor people around the globe currently taking advantage of microcredit, it's not just about knowing how to read the fine print, it's about knowing exactly how a particular loan works. As the poet Ezra Pound once said, "In our time, the curse is monetary illiteracy, just as inability to read plain print was the curse of earlier centuries."
###
NOTES
http://blogs.hbr.org/govindarajan/2011/08/under-fire-microfinance-faces-falling-out-of-favor.html
http://www.nytimes.com/2010/07/30/business/30micro.html
http://finmin.nic.in/the_ministry/dept_fin_services/micro_finance_institution_bill_2011.pdf
Ibid., 1
http://articles.economictimes.indiatimes.com/2011-07-16/news/29781725_1_mfis-microfinance-institutions-microfinance-development
Ibid.
http://www.rediff.com/news/2007/nov/20illi.htm
http://www.dbresearch.com/PROD/DBR_INTERNET_EN-PROD/PROD0000000000219174.pdf
image credit: jk5854, Flickr Creative Commons