Social Entrepreneurs Mushrooming in Britain: Social Enterprise UK Report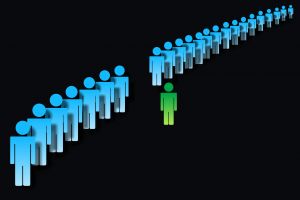 Social Enterprise UK, the national membership body in the UK for the promotion of social ventures, says that a new generation of social entrepreneurs is driving the proliferation of social enterprise start-ups in Britain. An estimated 62,000 new social entrepreneurship ventures are operating in the country, many of which are focused on uplifting the most deprived communities.
The report released by Social Enterprise UK states that there are three times as many social innovation and venture philanthropy businesses operating in the most economically backward regions as mainstream companies. The start-up rate of such businesses is also much higher, with 14 percent of such ventures having come up in the last two years compared with 4 percent of traditional small businesses. The likelihood of social ventures having recorded growth over the last one year is more than twice that of conventional businesses.
The chief executive of Social Enterprise UK, Peter Holbrook, says: "We are seeing a new generation of social enterprises being created during these incredibly difficult economic times and in the communities where they are desperately needed." These findings are encouraging as the government is UK is working hard to improve the participation of social entrepreneurs as a part of its Big Society agenda that aims to empower communities.
However, findings from a research study conducted at Southampton University indicate that Big Society type of social entrepreneurship organizations and socially responsible companies have yet to make a major impact in the most deprived regions. These regions still have a significantly lower number of social organizations and charities per head compared to other areas. A majority of social enterprises are engaged in direct trade with the public, but the government hopes to encourage more public sector enterprises as part of its reform agenda.
The healthcare sector has witnessed a booming growth in the number of social entrepreneurs, with more than 25 percent of new entrepreneurs having come up in the last two years. Social entrepreneurs are increasingly looking at opportunities in the health second, with more than 6,000 social enterprises now engaged in the delivery of social and health care services for the NHS.
A former management consultant, Andrew Laird, has set up Mutual Ventures in partnership with two fellow consultants to provide consultancy to upcoming social entrepreneurship companies. He believes that the real growth in social innovation enterprises is yet to come. However, Laird cautions that aspiring social entrepreneurs will need sound business advice. "They are often fantastic frontline professionals but very few of them have put together a proper business plan," he says.
Photo Credit: ilco
Update on August 16th: The article was corrected because we had stated that the UK Social Enterprise Coalition is a governmental body. It is in fact the national membership body for social enterprise in the UK and is independent of government.