Social Entrepreneurship Awards Conferred on Three US Social Enterprises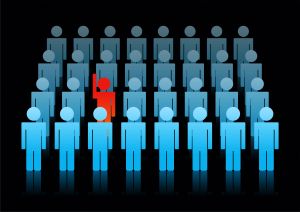 The Schwab Foundation for Social Entrepreneurship, Switzerland, has selected three social enterprises as the "US Social Entrepreneurs of the Year" for their innovative work in the social sector. The Schwab Foundation has recognized these social enterprises for the significant social impact they are making at a global level.
The Chairperson and Co-founder of the Schwab Foundation for Social Entrepreneurship, Hilde Schwab, says, "From mobilizing low-income neighborhoods around safe play environments and empowering homeowners in the horrible aftermath of an earthquake to protecting many of the world's most vulnerable workers, these social enterprises are achieving transformative results."
Mirjan Schoning, Senior Director at the Schwab Foundation says that these three organizations share one thing in common, despite working in diverse areas from each other. They have managed to create strategic partnerships with the public and private sector to solve social problems.
These social entrepreneurs have developed social innovation models that combine the strengths of business, government and the civil society. This helps them to enhance their social impact and deliver superior results for a larger number of people in a cost-effective manner.
One of the award winners is KaBOOM!, which was founded by Darell Hammond. This organization has focused on developing thousands of playgrounds in low-income communities and successfully advocated for play policies in many states and cities across the United States and Mexico.
BuildChange, run by Elizabeth Hausler, is the other recipient of the award. BuildChange is engaged in improving home building practices in earthquake-prone areas in Haiti, Indonesia and China. BuildChange is establishing value chain partnerships with socially responsible companies in the private sector to spread awareness on safe building techniques.
Verite, headed by Dan Viederman, is the third winner of the award. Verite has undertaken a mission to see that people all over the world work in safe, fair and legal conditions. Verite works in close association with consumer businesses and their vendors located usually in China, Southeast Asia and Latin America. Verite also encourages companies to build sustainable social responsibility principles into their business operations.
Photo Credit: ilco