Social Innovation Pioneers Program Launched in UK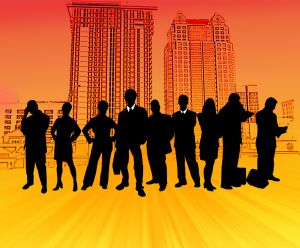 Deloitte Consulting has launched a unique 'Deloitte Social Innovation Pioneers' program in the UK in association with Nobel Laureate Professor Muhammad Yunus. Deloitte believes that social enterprises with a clear vision have the potential to deliver sustainable change, and it aims to support some of the most promising social enterprises together with Prof. Yunus, who is a pioneer of the micro-loan movement in the world.
UK is home to more than 62,000 social enterprises that contribute about £24bn to the country's economy. Deloitte says that there is serious potential for these social enterprises to constitute a mainstream and influential economic sector. The program will identify social enterprises that demonstrate the greatest positive impact and a potential for high growth, and will offer them a support package that will help them become investment ready and achieve scale.
Prof. Yunus spoke at the launch of the program, "Businesses with a clear social purpose have the power to deliver profound and sustainable change for the benefit of all. I strongly believe that this is the future of business. I'm delighted that forward-thinking businesses like Deloitte, through their Social Innovation Pioneers programme, are making serious commitments to support the development of growth in this sector."
Applications from social enterprises are now invited by Deloitte to become a part of this program, and the company will select up to 50 Social Innovation Pioneers by next spring. Each of the selected Pioneers will receive access to the business expert teams of Deloitte and a dedicated team to mentor the social business and manage the relationships. The support package will also include networking opportunities for the Pioneers with the global clients of Deloitte and wider contacts, master classes on topics such as business skills, leadership and investment readiness, and wherever necessary, assistance in creating a non-executive board and access to pro bono support.
Deloitte will deliver this program in partnership with Social Enterprise UK, London Business School, Big Issue Invest, Wavelength and Matter & Co. The CEO of Social Enterprise UK, Peter Holbrook, said at the program's launch, "We are delighted to be working with Deloitte on its Social Innovation Pioneers Programme. The social enterprise movement continues to grow in size, diversity and experience, but the potential for scaling its impact remains substantial. This makes the type of focused, expert support that Deloitte are providing all the more necessary and timely."
Photo Credit: ljleavell