Social Media, Technology, and Change: The feedback loop for health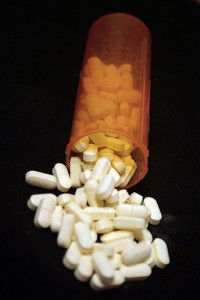 In a few short weeks I'll be attending Justmeans' Social Media, Technology and Change conference in the Big Apple. Will you be there? It offers a number of exciting opportunities from a health-improvement perspective, which recent research suggests is important.
Social media and the technologies that facilitate it are being recognized for their potential to inform, organize, and foment change. To be sure, we are just beginning to tease out whether Twitter, for example, truly helped to fuel a recent massive social uprising in Iran, or whether it was merely one small opportunistic outlet for information.  Health research is also searching for how social media can be harnessed. Twitter, Facebook, and text messaging played new and interesting roles in the humanitarian response to the recent devastating Haitian earthquake. Mobile phones are allowing health information to be gathered and disseminated in more efficient, individualized ways. Just look at Datadyne's Episurveyor application, or Sproxil.com's drug verification efforts in Nigeria, there's even an app for reporting drug side-effects to the FDA.
The opportunity to meet with and learn from companies and organizations that are successfully using technology and social media not only to spread their message but also invoke change has great potential for fields such as public health and health care delivery.
Many companies are recognizing the power of social media as a means of establishing a feedback loop with consumers. One of the additional opportunities of the Justmeans conference is the opportunity to meet with representatives of leading companies in a social responsibility setting to ask them about their use of information and technology in ways that are not always viewed as healthy or responsible.
A recent study published in the British Medical Journal, for example, looks at research into Pfizer's drug reboxetine (an SSRI antidepressant). The findings suggests that data about 74% of patients studied was not publicized, data that showed that the drug was more risky and less effective than those data that were published. The use of direct –to-consumer drug advertising, especially in this age of borderless internet, is another example of technology raising tensions between the consumers ability to access information, and the ethics of health-related marketing. Pfizer is an attendee at the November 1st Social Media, Technology and Change conference, so perhaps there'll be an opportunity to discuss this with them.
A paper of mine just-published in the World Journal of Gastroenterology also suggests that weight loss supplement manufacturers may be publishing weak science to support their products, citing their findings in advertising, and not disclosing conflicts of interest. The health and medical publishing industry also plays a role by not insisting on clearer conflict of interest disclosure.
All-in-all the democratizing effects of technology and social media, and their ability to inspire change are a good thing. But there are many specific cases where we need clarity on whether more information is better for health, or if we need better information, and how we can tell them apart.
What health-related questions would you like to pose to representatives at the Social Media, Technology and Change conference? Let me know so I can approach them. For a list of attendees, and more information on the conference, click here.