Social value of health marketing: CSR opportunity or pitfall?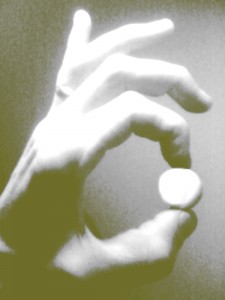 A new review in the open access health publication PLoS Medicine has concluded what many folks have long taken fro granted, but many doctors have eschewed: Marketing to doctors meaningfully impacts their prescribing decisions, and not for the better.
Consumers of American popular media are familiar with the onslaught of direct-to-consumer (DTC) drug advertisements, many of which are visible online around the globe. But the amount of energy and money spent on DTC ads is much smaller than what's spent marketing to doctors (and unlike DTC ads, overt, official marketing to doctors is a global phenomenon). After all, without the doctors cooperation the patient will never get their hands on a prescription drug. Around $20 billion is spent each year marketing to doctors. That figure may be much higher, but the pharmaceutical industry does not disclose how much it spends on marketing. ROIs for that marketing investment have been estimated to run anywhere from $1.27 to over $10, depending on how much of a blockbuster the drug happens to be.
If all that money was buying better prescribing behavior from doctors, it would be a good thing. Unfortunately, the new review in PLoS Medicine confirms what many advocates, this writer included, have been saying for years: There's no evidence that marketing improves prescribing habits. After reviewing 58 different studies on the subject, Canadian researchers found that exposure to marketing is either associated with no change, or associated with
Lower quality prescribing
More frequent prescribing
Higher prescribing costs
Why is this true? Marketed drugs are the newest and most expensive, not the most effective. In many cases new drugs are less effective and riskier than older, better known options, but marketing leads to wider use of the newer product. In fact, a drugs newness pretty much automatically raises safety concerns. Drugs go to market after being tested on only a few thousand, hand picked human subjects who generally do not suffer from multiple conditions or take medications in "real world" settings. Once the number of drug users skyrockets into the millions (which happens much sooner if a product is backed by aggressive marketing), many of whom have multiple conditions and take several other drugs concurrently, rarer side effects emerge. We've seen this occur numerous times over the past years.
But rather than turn this into another "Big-pharma is bad and doctors are foolish" stories lets ask ourselves how could we harness the persuasive powers of marketing to doctors behind corporate social responsibility and improve health outcomes? We know, for example, that hand-washing rates are abysmally low among phycisians. Could we apply pharma-like approaches to increase the hand washing compliance? What if hand-sanitizer companies sent detailers (sale people) into the doc's office and left samples, would that have lead to greater use? What if health clubs marketed to physicians, leaving them with coupons for free health club access to give to patients? Recipes for healthy eating? Instructions and seed packets for planting home gardens?
We often hear about health and health care marketing only when it appears to have negative consequences. But isn't that missing half the picture, and lots of opportunities?