Socially Responsible Design Show At Atlanta's MODA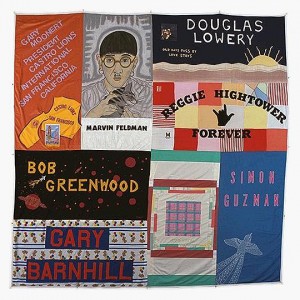 With World Aids Day (WAD) fast approaching (December 1st), a date dedicated to raising awareness of the AIDS pandemic caused by the spread of HIV infection, related events are being organized all over the world. The illness killed over 25 million people between 1981 and 2007 and more than 30 million people are infected with the HIV virus worldwide.
There is a tradition of socially responsible cultural initiatives to celebrate the date. One of the most prominent examples is the Red Hot Organization, which since its inception in 1989 has gathered support from 400 artists, producers and directors. The result of this collective effort is over 15 compilation albums, TV programs and media events, raising more than 10 million dollars for HIV/Aids relief and awareness across the globe.
One of this year's cultural highlights is taking place in Atlanta, GA. The Museum of Design Atlanta (MODA) is celebrating World AIDS Day by staying open for 24 hours (from 12:00 am to 11:59 pm on December 1st). As part of the celebration, visitors to the museum will have the opportunity to take in two AIDS-related exhibitions, Graphic Intervention: 25 Years of World AIDS Posters and The AIDS Memorial Quilt. The program also includes educational events, performances, and commemorations of those who have passed from Aids-related causes.
Described as "the largest ongoing community arts project in the world", the AIDS Memorial Quilt is a poignant memorial and tool to prevent new HIV infections. Each section of the Quilt measures approximately twelve feet square, and a typical block consists of eight individual three foot by six foot panels sewn together. Virtually every one of the more than 40,000 colorful panels that make up the Quilt memorializes the life of a person lost to Aids.
Over at Graphic Intervention, visitors are presented with an overview of the diverse visual strategies employed by government agencies, community activists, grassroots organizations and motivated citizens to educate the local population. From Papua New Guinea to Denmark to Venezuela to Morocco, they play witness to the imagination and creativity of those socially responsible professionals in charge of educating the public about a complex subject.
One of the highlights of this show is a poster created by the local Atlanta-based Titan Agency, which partnered with MODA to create Atlanta's largest AIDS awareness poster.
During the 41st Atlanta Pride Festival October 7th – 9th, volunteers from both MODA and The Titan Agency staffed a mobile photo booth. Participants were asked to pose for photos holding a five-foot-tall AIDS ribbon made of red faux fur and feather boa materials. All the photos will be used to create the poster, which will be unveiled on December 1st at MODA in conjunction with WAD.
"AIDS has profoundly impacted so many lives here in the Atlanta community and around the world. It is still a very serious issue," said Mark Sorensen, chief creative Officer of The Titan Agency. "By showing the faces of hundreds unified behind one common purpose, we are able to create a powerful communications vehicle, drawing the public's attention to this important health issue."
Image credit: MODA