Students Protest Italian Education Reforms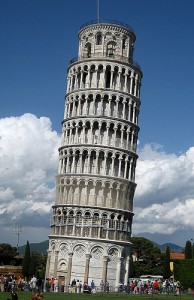 Italian students took to the streets this week in protest of educational changes recently made in the country. Showing their disgust for cuts in the education system, these students stormed the Colosseum in Rome and the Leaning Power in Pisa on Thursday.
More than 1,000 students protested at the medieval structures. Tourists were evacuated as the students hung a banner that read "No to University Reform!" Another 1,000 or so students occupied the five main bridges over the Arno River on Wednesday.
Nationwide, across Italy, millions of students, academic researchers, and teachers joined protests in pizzerias and other public locations. The protestors are angry over cuts totaling nearly 9 billion Euros. At least 130,000 jobs are also set to be cut, in a plan proposed by Prime Minister Silvio Berlusconi, a conservative.
It remains to be seen if the protests will have an effect. Italy's Chamber of Deputies will vote on the reform measures on November 30.
Photo Credit: Jakub Martyński