Sustainability Applied Conference Explores Integrating "Green" into Business Strategy and Operations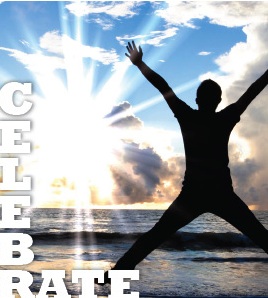 By: Meirav Even-Har, Toronto
It's conference season in Toronto. The recent Green Jobs Forum was a resounding success, and coming soon to the same venue-the Toronto Metro Convention Center-is a two-day conference dedicated to applying sustainability into all facets of managing a business. The conference also aims to be a relevant gathering for small and medium enterprises, with applicable topics featured in concurrent track sessions. Hands-on workshops, plenary sessions and corporate achievement awards, are also part of a busy agenda. With so many conferences to choose from, here are some reasons why this one may be a good reason to skip an office day in favour of learning and networking this October.
Finalists for BLOOM Sustainability Leadership Award 2012
According to BLOOM, the inaugural Award's purpose is to "build awareness that value must be created for an organization and its stakeholders if sustainability is to gain broader adoption." The Sustainability Leadership Award creates a platform by which to recognize companies that integrate sustainability into business strategy, decision-making and operations. Three finalists have been announced: BASF Canada, LoyaltyOne and PepsiCo Foods Canada.
"BASF Canada, LoyaltyOne and PepsiCo Foods Canada are sustainability leaders that demonstrate how an integrated approach, supported by passion and commitment, can create real value," notes Michael Fagan, Senior Vice-President of BLOOM. This year's award winner will be announced in an evening Gala Dinner at Sustainability Applied, October 17th.
Integrating sustainability explored in a two-day program
So how does a conference endeavour to cover the issue of integrating sustainability in business strategy and operations? In reviewing the program, it seems variety of subject is key. Speakers such as Eric Whan, Director, Sustainability & CSR at GlobeScan, will speak about corporate leadership and the "big picture" of what it looks like in terms of the global community. Whan will focus on results from GlobeScan's and SustainAbility's cross-sector collaboration called The Regeneration Roadmap. Leadership will continue to be discussed with a c-suite panel, moderated by Sustainability Speaker and Author, Bob Willard. More executive level discussion will be offered in another panel, but with the focus on implementing strategies and actions that realize operational and supply chain efficiencies, all leading to value creation for business.
Diving a bit deeper into operations and even sector specific issues, the Integrating Sustainability Track Sessions offer an opportunity to learn about and share solutions and experiences at an operational level. For example, Sustainable Prosperity: Transforming the Food Processing Sector explores the "many concurrent and inter-connected paths that must be pursued", to achieve integration of sustainable water, energy and resource solutions.
Another track session moderated by Chad Park, Executive Director of The Natural Step, will examine the challenges and opportunities of embedding sustainability into the culture of institutional and public sector organizations. "Institutions and public sector organizations are often structured to provide stability and resist change." Understanding the Unique Sustainability Culture Challenges and Opportunities within Institutions and Public Sector Organizations will feature shared lessons learned and successful strategies by senior executives and experts.
For those wishing to get a "hands on" learning experience, three optional full-day workshops on day 1 of the conference are offered.
To view the full agenda including keynote presenters and specific topics explored visit: http://sustainabilityapplied.com/
###
NOTES
BLOOM - Sustainability Applied: Sustainable Prosperity: Transforming the Food Processing Sector http://sustainabilityapplied.com/updates/SA2012-09212012.htm
BLOOM - Sustainability Applied: Don't Miss Our Keynote Speakers and Plenary Panel Sessions!
http://sustainabilityapplied.com/updates/SA2012-09182012.htm (speakers, panels)
Image Credit: Sustainability Applied via Bloom Centre for Sustainability website