TerraCycle's Tom Szaky: Why "Outsmarting" Waste is Good for Business and Planet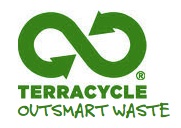 By: Meirav Even-Har, Toronto
"There's a misconception that garbage as we know it, has been around forever," says Tom Szaky, Founder and CEO of TerraCycle. He means garbage in the modern concept. I spoke with Szaky this summer when he was on a business trip to Toronto - his hometown. Having written about TerraCycle Canada earlier this year, I was curious to learn more about this innovative company. What better way than to ask the person who started it?
A look back: making garbage the point
When I asked about a crucial moment of insight for TerraCycle, Szaky recalls that around 2007 the company faced a turning point. What if, instead of looking for reused bottle sources for TerraCycle Plant Food, the company's only product at the time, the container became what the business was all about? In finding solutions for garbage, it becomes the focal point.
"We have now evaluated every waste type from consumer-facing products to industrial waste," says Szaky. "Everything consumers buy without exception can be reused, upcycled or recycled." Discovering that essentially there is a solution to the waste problem has been a surprise, albeit a welcome one, for Szaky. "Our business model is based on a simple, widespread fact: most if not all consumer goods companies create products that produce waste. Everything, by definition that is something, eventually becomes waste. The question is, what happens then?"
Szaky explains that in the natural world everything fundamentally is built on recycling. As humans, we are part of nature and so we can incorporate the concept that everything is cyclical. While this is not a new concept, TerraCycle provides a unique program that helps tackle product waste that doesn't have any other solution. "Today, very few things are made from natural materials," says Szaky. He explains that present-day products are mostly disposable and we treat them as such. All of this means that companies like TerraCycle have a big opportunity on its hands. "There is very little to no competition, which, as CEO of a company is great, but less so as a citizen of the planet," Szaky observes.
Consumer ready products and packaging
I asked Szaky if he thinks consumers are ready to embrace products made from recycled content, or biodegradable materials. "What consumers need to understand is that we vote with our dollars," he remarks. Szaky observes that consumers sometimes blame companies, but don't take any responsibility for their own actions. "Companies are here to serve consumers' desires. Not the other way around." As consumers, we can either support or discourage higher recycled content in packaging through our purchases.
TerraCycle has grown its presence in more than 22 markets. Szaky explains that when it comes to consumer attitudes, his business has seen no difference in people's desire to participate in TerraCycle programs. "People all over the world care about garbage." He informs me that TerraCycle is planning to open up shop in Columbia, Chile and Japan in the near future.
The fundamental goal for the company is recycling or upcycling more waste product type, in greater volumes and in more countries where it can be replicated. Garbage is a global issue and TerraCycle is bound to continue to succeed.
Read a previous blog post: TerraCycle Canada Works with Companies to Rethink Waste Click HERE
###
Many thanks to Tom Szaky for his time and Denise Barnard, Director of Communications at TerraCycle Canada, for making this interview possible.
Image: TerraCycle® Logo