The Kellogg Company And TechnoServe Support Women Farmers In India And South Africa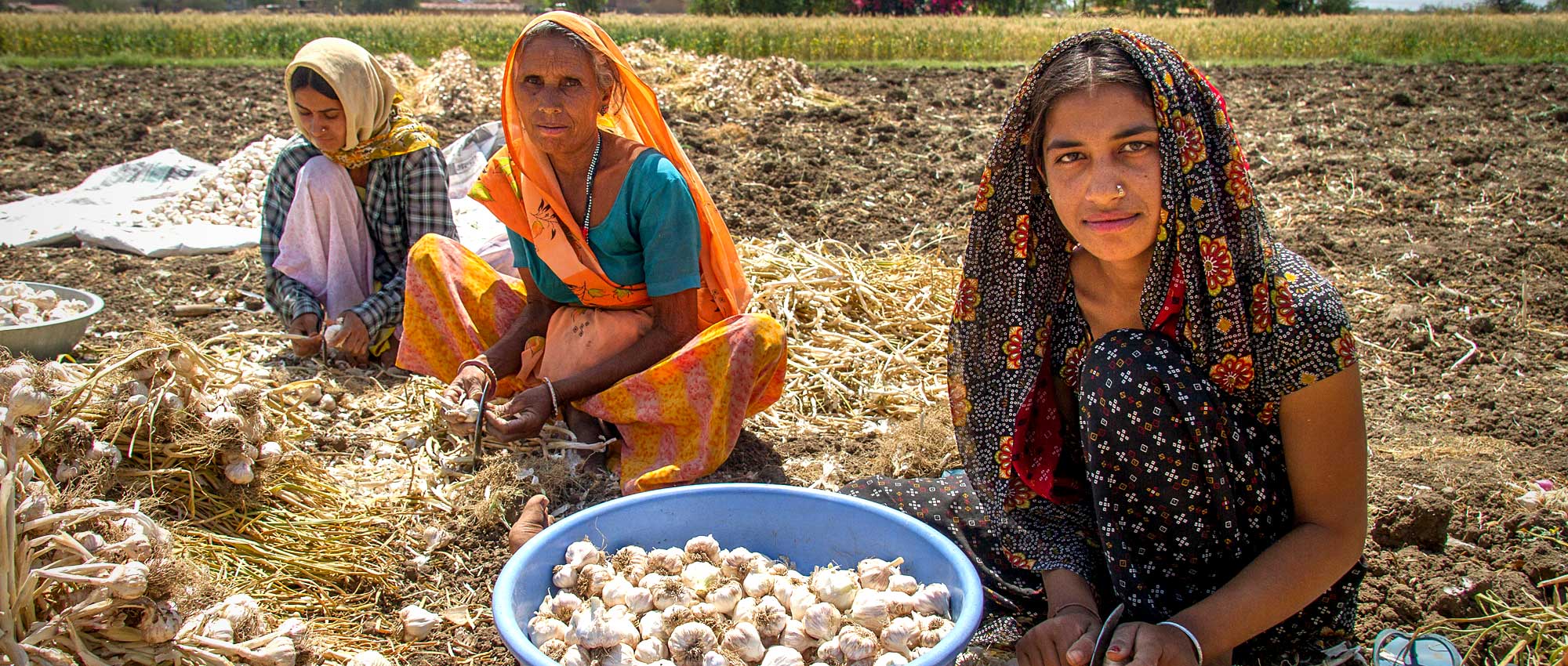 (3BL Media/Justmeans) – Nearly half of smallholder farmers around the world are women, yet in many developing countries where smallholding dominates, it is the men who conduct the business transactions, getting access to finance and training, leaving the women behind. These women make up 43 percent of the agricultural labour force in developing countries, playing a vital role in supporting families, communities and providing sufficient food supply for the world. But many female smallholder farmers live on the edge of poverty, facing lots of challenges, because they lack access to training and finances. Most of all, they lack access to seeds that would really help them improve their agricultural yields and livelihoods.
Now Kellogg, the world's leading cereal company, is working with TechnoServe, a not-for-profit,  to further improve the incomes for thousands of smallholder maize and wheat farmers, particularly women, enhancing their skills in India and South Africa by expanding their existing training program, which supports 500,000 farmers through partnerships, research and training on climate-smart agriculture. On a global level, climate-smart agriculture has emerged as a critical tool to safeguard food security and the livelihoods of the world's 2.5 billion smallholder farmers.
This farmer training program with TechnoServe is located in important Kellogg sourcing markets. Since its launch in January 2015, it has trained nearly 3,500 smallholder farmers, of which almost 40 percent are women. This new phase will reach roughly 12,000 additional farmers in India and 400 additional maize farmers in South Africa. In India, where 78 percent of farmers are smallholders and make up half the country's population, it's this population that suffers from deep poverty.
Take Vipta Bai who lives in the state of Madhya Pradesh in India, who had tried to grow a kitchen garden, but had poor results. However, through organic kitchen garden and balanced nutrition training, things changed. Vipta created a plot of land, where she started growing eight varieties of vegetables, which enabled her to improve her family's diet. She saved money and used it towards her children's healthcare, while her decision-making powers within the family has improved.
The program expansion comes at a particularly important time in South Africa, which is experiencing its worst drought in decades. Maize production in 2015 fell 30 percent from the previous year. Elsie Nosenga, smallholder farmer, supports 10 family members and has learnt how to maximise crop yields and run the farm like a business. Nosenga says, "This program has given me hope; hope that things can change, that my community can make progress and that my farm can provide enough income to feed my family and send my children to school." Investing in women farmers is not only smart business for food companies like Kellogg, it's essential for the sustainability of smallholder farmers' livelihoods and our global food systems. Partnership like this one enable women in the most vulnerable parts of the world to become champions of a more environmentally and economically viable future.
Photo Credit: TechnoServe