Top Performing Sectors, Part II: CSR Performance of Canada's Natural Resource Companies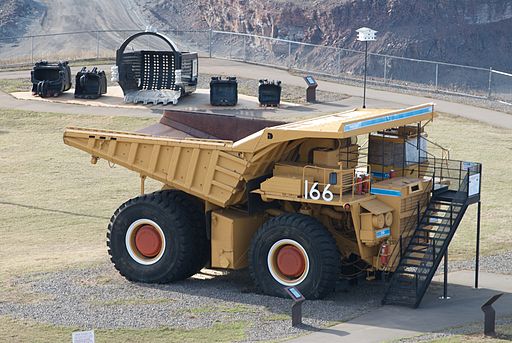 By: Meirav Even-Har, Toronto
Among the 2012 Ranking of Canada's top 1000 public companies by profit, the top ten earners include five banks, and five resource extraction companies. Strong monetary performance is good, strong CSR performance is noteworthy. In this second of a three-part series, I highlight one sustainability initiative among the list's top earning natural resource companies. All five have secured a spot in either or both 2012 rankings: Corporate Knights' "Best 50 Corporate Citizens in Canada", and "Top 50 Socially Responsible Corporations", by Maclean's Magazine, compiled in partnership with Sustainalytics.
Barrick Gold (Barrick): Among the Minerals industry group, Barrick earned the highest score for transparency on the Corporate Knights Best 50, at 100%. For each of its global projects, the company provides detailed information on all aspects of its operations. For example, the Porgera joint venture in Papua New Guinea, Barrick reports on environmental testing, an external oversight committee, a relocation project, and so on through reporting and videos.
Annual Responsible Mining reports have included external assurance since 2008. In 2011, Bureau Veritas interviewed employees at all levels of the company, completed five site visits and conducted stakeholder interviews. The assurance statement is available online.
Suncor Energy (Suncor): As part of Suncor's climate change action plan, increased investment in renewable energy has been recognized as a long-term solution to GHG emissions. In 2011, the company opened two new wind power farms located in Alberta and Ontario. A total of six wind projects are currently in operation by Suncor, located in three provinces. The southern Ontario facility is expected to generate power for 800,000 homes.
Suncor also operates Canada's largest ethanol facility, which opened in 2006. The company is using revenues from oil sands development to invest in biofuels, mainly ethanol produced from corn.
Imperial Oil: At 29%, Imperial Oil has the highest representation of women on its board of directors than any other company in the Energy industry group, according to a board diversity ranking by Corporate Knights. Two of Imperial's seven-member board are female.
The company has also shown its dedication to women's issues through the Indigenous Women in Community Leadership (IWCL) program. The program's goal is "to engage the next generation of Aboriginal women leaders and provide them with practical leadership skills and experiences so that they can promote community development from within."
PotashCorp of Saskatchewan (PotashCorp): PotashCorp's Aboriginal engagement work was recently cemented through a Memorandum of Understanding (MOU) with the Saskatoon Tribal Council (STC), which is an influential organization representing seven Saskatchewan-area First Nation tribes. "Over the past year, members of the STC and PotashCorp have met regularly, engaging in ceremony and working to identify issues and develop strategies in recruitment, education, and workplace preparation." The MOU outlines the requirements for sustaining a mutually beneficial, long-term relationship. Saskatchewan's First Nations and Métis population is projected to double to more than 350,000 in the next 25 years. The future of PotashCorp's workforce is strongly linked with the Aboriginal communities of the province.
Teck Resources (Teck): Teck's Biodiversity Guidance Manual (BGM) is the result of a commitment to integrate biodiversity conservation considerations into its business and operations. The BGM "provides practical tools to identify and address key biodiversity concerns at each stage in the mining life cycle." Teck's 2030 goals include achieving a net positive impact on biodiversity in all regions where the company operates. The company is aiming to have operation specific biodiversity conservation targets by 2020.
###
Read Part I: CSR Performance of Canada's Top Performing Banks
-----
NOTES
Barrick: 2011 Responsibility Report - Independent Assurance Click HERE
Suncor: Biofuels Click HERE and Wind Power Click HERE
Imperial Oil: Community and Society - Indigenous Women in Community Leadership Click HERE
PotashCorp: Building Understanding - Memorandum signing a key step forward in relationship with Aboriginal communities Click HERE
Teck Resources: 2010 Sustainability Report - Ecosystems and Biodiversity Click HERE
Teck Resources: 2010 Sustainability Report - Goals for Ecosystems and Biodiversity Click HERE
Image: by Pete Markham from Loretto, USA (Giant Mining Truck) (CC-BY-SA-2.0), via Wikimedia Commons