University of British Columbia Promotes Social Innovation through "Collabetition"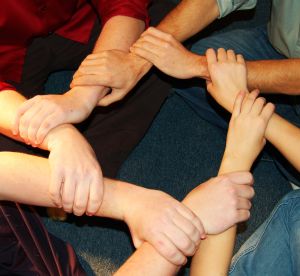 The Sauder School of Business at the University of British Columbia in Canada has partnered with the Province of British Columbia and other non-profit and business organizations on an ambitious initiative to fund and promote social innovation in B.C.
At the Non-Profit Partnership Summit held in Vancouver, Premier Christy Clark announced that the initiative will be based on "Collabetition" or "Collaborative Competition," which will be held in 2012. The goal of this initiative is to bring forth innovative solutions to critical social problems that are relevant at the local and provincial level in B.C. The initiative will also help elevate the profile of B.C.'s social entrepreneurs who are creating new approaches to support their communities.
Prof. James Tansey, executive director of the ISIS research center at the UBC Sauder School of Business said, "This is a unique opportunity for the Province of British Columbia and the many leading for-profit and non-profit organizations here to innovate in order to tackle some of the most pressing social and environmental problems we face. We are proud to represent the University of British Columbia in launching this initiative, and are committed to engaging faculty and students in this grand experiment."
Premier Clark said at the Summit, "The province is a participant and supporter of social innovation and entrepreneurship in B.C. We need to find new ways of doing business – one that involves working with the private, volunteer and non-profit sectors to create solutions that make a real difference in people's lives. Working together, we make real change."
Collabetition will make use of social media networks to encourage and invite people across B.C. to come up with innovative solutions to tough social ills. Participants that present the most promising solutions will be awarded the necessary resources to improvise and share their social innovations with the rest of the province and beyond. Other Collabetition partners include Ashoka Changemakers, LIFT Philanthropy Partners, Advisory Council for Social Entrepreneurship, and TELUS.
Photo Credit: juliaf