What I Learned from Canada Goose and Bullfrog Power's CEOs: Consumer Loyalty and Many Shades of Green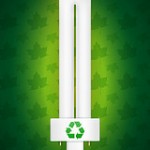 By: Meirav Even-Har, Toronto
In an earlier post, I wrote about how two Canadian companies successfully rely on and make use of their customer's values (Canada Goose and Bullfrog Power Harness the Original Sustainability Motivator: the Green Consumer). The blog post was in preparation for an event hosted by the Toronto Sustainability Speakers Series, Shared Values: The Marketing Opportunity in the Sustainability Era. What makes consumers connect with specific companies, and choose to pay more for a product or service? Consumer loyalty, it seems, can be gained by providing quality product and connecting with people's environmental or ethical values; ongoing work is required, especially since forgiveness is much harder to repair once trust is broken.
Canada Goose President and CEO, Dani Reiss, and Bullfrog Power's Co-Founder and President, Tom Heintzman, spoke with moderator Antony Marcil about their companies, and then participated in small group discussions with the audience. The following are some of the key learnings from the event.
Making the Sustainability Connection
Bullfrog offering is environmental at its core. Mr. Heintzman remarked that people's willingness to pay premium for green energy is dependent on their knowledge of economic and environmental externalities related to fossil fuel energy. For the corporate sector, there is a clear connection between "greening" their operations and reputational gains, internally with employees and externally with customers.
For Canada Goose, the connection is founded in the company's desire to champion "made in Canada" apparel. Mr. Reiss remarked that when companies were leaving Canada to manufacture overseas, his company decided to stay. Because of the nature of its product, connecting and engaging with northern communities is also very important to Canada Goose. The expertise of northern apparel workers has been shared over the years, which has helped the product's reputation, thereby contributing to the success of the business.
Challenges to Government's Role
Recognizing the influence of regional and federal governments on both the Canadian apparel industry and energy distribution and management, the question revealed that there is a lack of incentives for a company like Canada Goose, while fossil fuel subsidies hinder progress for a company like Bullfrog. Tom Heintzman observed that in the U.S. consumers have a lot more choice as energy consumers, and the current "top down approach" via crown corporations is restrictive: "individual minds have to change, but can't do that top down."
About his industry, Dani Reiss commented that the Canadian government should help build capacity at home. The need for skilled workers and facilities is real and will only grow as a "made in Canada"-driven consumer ethic grows. "There's a future to manufacturing and it is starting to come back." Mr. Reiss then added, "People want real stuff that has a history and quality to it".
Group Talk - Consumer Connecting with Companies
With group dialogue and a Q&A session, it was interesting to observe the various audience "shades of green" - or ethical persuasions. Apple and Shell, for example, were both the "most admirable" and "most suspected" companies, depending on the audience member. Product quality is extremely important, but consumers will punish depending on company actions. Forgiveness may be hard to come by, depending on the consumer and the company's efforts to gain consumer trust.
The biggest controversy of the night was the use of coyote fur by Canada Goose, which also saw a small protest, which required security on the premises. And while Mr. Reiss was far from apologetic for the use of coyote fur in its products, there seem to be an acknowledgment in the audience that what makes a "green" or "ethical" consumer depends on who you ask.

Toronto Sustainability Speaker Series can be found at: http://ecoopportunity.net/
Photo credit: By Horia Varian (via Creative Commons)