Wisdom of the Crowd: What Health Reform Might Look Like If Voters Had Their Say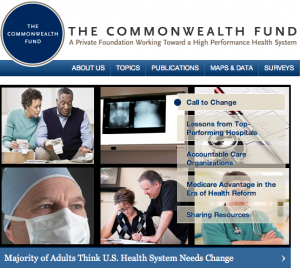 As legislators torture health reform to a slow and painful death with ideological wrangling, a new survey just released by the Commonwealth Fund offers an optimistic look at what American voters might propose if their voice could be heard.
The big headline that's been generated from the survey is that 72% of Americans believe that the American health care system needs "fundamental change or complete rebuilding." That's not surprising, but short on details.
So lets pretend for a moment that the results of this representative sample of 1,011 adults was used to guide decisions on some specifics. Here's some of the solutions that we might see:
Robust and community integrated electronic medical records (EMR):
96% believe that all of their doctors should be able to access all of their medical records, something that's only truly feasible with some serious IT. When asked specifically about doctor's use of EMR, 88% supported it. 92% say its important for doctors to be able to share information electronically.
Meaningful and transparent outcome measures:
96% wanted quality information about their doctors and hospitals.
Medical homes:
93% said its important or very important to hove one primary doctor coordinate their care.
Cost transparency:
89% say they want to know the cost (to them) of the care they are about to receive before they receive it.
Availability of Personal Health Records:
Only 20% of Americans with internet access currently use it to communicate with their doctor and 14% to access their records, but 50% would like to.
Negotiated payments, rewards for high quality outcomes:
85% believe that private and public payers should negotiate costs with providers, and he same percentage believe that high performing providers should be financially rewarded for high performance.
This survey seems to offer some hope that voters are perhaps intuitively aware of what types of solutions might really improve health care. Sure the questions may have led them their somewhat, but the fact that the survey results are in agreement with what may knowledgeable researchers and health care innovators say are effective solutions is heartening.
Will the legislators we entrust to implement such solutions listen? That remains to be seen.