Would mHealth Profit From Cost-Effectiveness Research?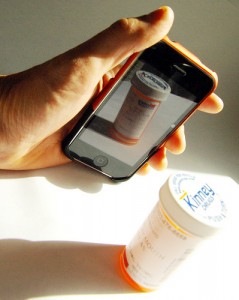 A respected health economist from the University of Chicago argued recently that cost-effectiveness research should be part of the scrutiny that new medical technology undergoes. The researcher, David Meltzer, was points out that since 1960, growth in health care spending has outpaced the rest of the economy by 2.5 percent per year. Compound that for 50 years and its no wonder we are facing health care financing crisis.
"Much of that growth comes from the quantity of medical procedures," Meltzer says. Incidentally, another highly respected health economist, Jon Skinner of Dartmouth Medical School, finds a related reason for the US' uncontrolled rise in health care spending: Certainly not because we get the best care, or a high dose of the care we need, but largely because Americans get more of the newest and most expensive care than other folks around the world. New innovations are diffused quicker, in general, in US health care than in other developed nations. Though the result isn't necessarily better care, it certainly equals more expensive care.
For example, research shows that providing pap smear tests every 3 years extends life by 70 days at a cost of $500. Give the test every year and you extend life by 71 days at a cost of $1500. Currently 63 percent of women have an annual pap smear, 18 percent have them every three years.
Meltzer called for rigorous cost-effectiveness research to warrant the adoption of new technologies.
Good news for mHealth?
While manufacturers of health technology may see such regulation or expectation as an added burden on the road to approval of the newest shiny gadget, some health technology sectors would certainly stand to benefit hugely. Mhealth providers such as Datadyne, whose services are highly functional yet free or low cost, would obviously score off the charts on a cost effectiveness analysis. Providers such as Sproxil.com also provide a service that benefits large populations at a relatively low cost to drug marketers. One of the beauties of mhealth is that it is "BYOD": Bring Your Own Device. You aren't selling high priced products, but rather very low priced, or even free, services with the potential to dramatically improve health or health service implementation.
Folks who are trying to sell a new CT Scan, on the other hand, are pushing an exceedingly large capital investment that will necessarily lead to vast increase in high cost services (more scans). The marginal health benefits of CT scans, compared to less expensive imaging tests, or in some cases no imaging test at all, are to date not clear.
Good news of ehealth in general?
Naturally providers of other health information services that may not be specifically mhealth, such as Mediclim,  would also stand to benefit favorably from cost-effectiveness analysis. Though there may be long development periods, and such services are not necessarily cheap, once in place and deployed, the cost per user is tiny. Cost-effectiveness analysis would likely be used either at the approval stage, or in deciding whether health insurance might cover a specific technology. This means that development costs likely wouldn't factor in: Its up to the business savvy of the industry to figure out how to recoup those investments.
Finally, might this inspire docs to consider the costs of what they prescribe? Could this lead to the prescription of mhealth apps, and other typically non-Rx tech solutions?
Those who provide health-tech solutions to private industry have, of course, been aware of the cost-effectiveness of their services. Simply put, if its not worth it, you won't have any customers. Wellness Layers is one such example. Their social media ecosystem approach to online customer portals have provided exceptional ROI to their clients.
Photo credit: The author