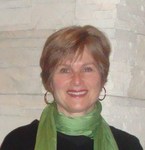 Kate Schrank practiced environmental law for over 15 years and is an IEMA certified sustainability practitioner. She has worked with businesses, NGOs, public interest groups, citizen groups, municipalities, students and other stakeholders advocating for sustainable living and business choices. kate@sustainabilitypartnersinc.org, Twitter: SustainPartrners http://www.sustainabilitypartnersinc.org.
CONNECT WITH KATHERINE SCHRANK
STORIES FROM KATHERINE SCHRANK
Social Enterprise: The work of the sustainability community is a bright spot when it comes to U.S. leadership in energy and environmental...