Mrim is a Justmeans staff writer for the responsible careers news section. Mrim is also the co-creator of the 'More Than Money' (MTM) League. The MTM League is a 6-week self-paced online course designed for working management professionals interested in competing for opportunities in corporate social responsibility, social enterprise, or nonprofit management. The MTM League is a collaboration b...
Conscious Capitalism: New Career Choices For Responsible Professionals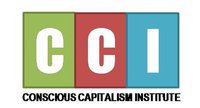 Too often do emerging and established professionals (as well as students) believe that there are two career choices out there: Either they sell their souls for money by working for companies that make the rich richer, or they can go for a meager salary and a high risk of burnout by working for a nonprofit. Other students and professionals believe that a career in corporate social responsibility (CSR) provides the answer 'working for good' within a traditional company. After all CSR professionals make good money and they are having a positive social and environmental impact on our world. However, many CSR professionals would acknowledge that many times, their impact is reduced to doing less harm than to really build a better world through business.

Fortunately, there are a number of other career choices available beyond these three paths. One of such career choices is to work for a socially responsible business that successfully focuses on economic value creation while positively impacting both society and our environment. This really means companies that truly make our world a better place. Think about it: Would the world be worse off without companies such as Philip Morris, British Petroleum, or Abercrombie & Fitch? Not really. In contrast, would the world be worse off without companies such as Patagonia, Stonyfield Farms, or Southwest Airlines? Very much so!

During the Net Impact Conference I attended last weekend, I learn more about a very interesting new movement that aims at educating and training aspiring and established professionals to transform companies into the future Patagonias, Stonyfield Farms or Southwest Airlines of their industries. The Conscious Capitalism Institute (CCI) combines research with education and training opportunities that professionals and companies can use to build companies that profit from their passion and purpose. The CCI's vision is to offer a set of evidence-based operating principles that all companies can emulate to become to positively contribute to the betterment of the society and environment they operate within.

As an aspiring responsible professional interested in exploring your responsible career choices in socially responsible businesses, you might be interested in the CCI Fall Virtual Master Classes (http://bit.ly/CCS_PCmc1). The Master Classes will be facilitated by a number of thought leaders such as Dr. Raj Sisodia (Co-Founder of the Conscious Capitalism Institute and Co-Author of 'Firms of Endearment'), Chip Conley (Founder and Executive Chairman of Joie de Vivre Hospitality), Mark Albion (Co-Founder of Net Impact - full disclosure, Dr. Albion and I are business partners in the More Than Money League), and Doug Rauch (Former President at Trader Joe's and Fellow at Harvard Advanced Leadership Initiative). If you want to learn more about career choices in responsible businesses that aim at building profits from purpose but cannot attend in-person conferences, the CCI virtual Master Classes might be a valuable alternative for you to learn how leading companies have generated plenty of profit while doing what's right for our society and our environment.

Overall, either attending their Master Classes, following them on twitter, or participating in the CCI Conference next May might lead you to not only gather knowledge, but also make connections with like-minded professionals that can help you get business done better at your current job, or explore other responsible career choices that best align with your responsible career goals.

Photo Credit.