Julie lives in Cambridge, MA and is currently pursuing her MBA in Managing for Sustainability at Marlboro Graduate School in Vermont. She has a background in international development and grassroots organizing and is passionate about equitable wages, labor rights and the global income disparity. Julie is also a new blogger for Just Means and Socialearth. If you can't find Julie in Cambridge, she'...
FLO, Fair Trade USA, and Starbucks: A Critique (Part 4)


(Please note: This posting critiques the fair trade industry at the close of 2011. As of January 2012, Fair Trade USA revised their standards and the current standards will be discussed in a future posting.)





Part 4 of a multi-series blog.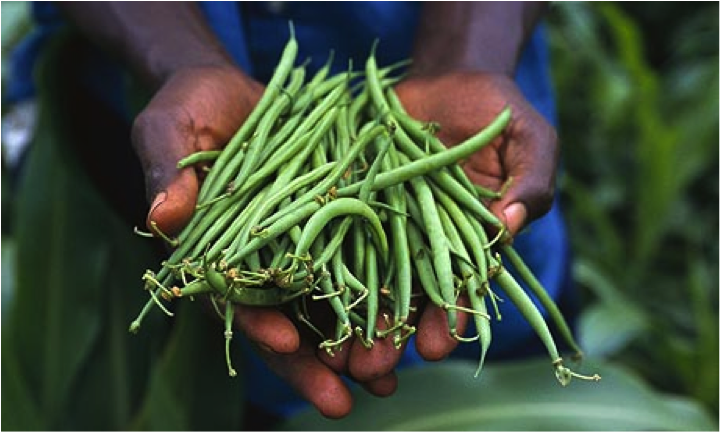 Fair Trade International and Fair Trade USA have both had a positive impact on the corporate social responsibility goals of big businesses. FLO has maintained its leadership in Europe with Sainsbury as the largest fair trade retailer in the world. Each minute Sainsbury sells 1,200 FLO bananas a minute, generating almost £4million in Fair Trade premium in 2009, (sainsburys.co.uk). The following chart shows the fast-paced growth of Fairtrade (FLO) certified products in the UK. In less than 10 years, the revenue from fair trade products increased by almost 500%. Big businesses
like Sainsbury and Marks and Spencer have made FLO products part of mainstream culture in Europe. Sainbury's push for more fair trade products on their shelves came from the help of Comic Relief, a major charity in the UK which purposes to end global poverty. Together with Comic Relief,
the Sainsbury's Fair Development Fund was kick-started with an initial commitment of £1 million and is being used to support a number of Fairtrade initiatives over a four-year period (sainsbury.co.uk). This initiative will empower producers in some of the poorest of the Third World nations to meet the Fairtrade standards so that they can sell their products through FLO.
The Sainsbury's Fair Development Fund should help farmers - especially in Africa - find new routes to market, (O'Neill). Already, Sainsbury has helped farmers in Malawi and Uganda become FLO certified and is purchasing their dried fruits and sugar to make Fairtrade fruit bars. Fairtrade has become a major part of the CSR plan of Sainsbury.
Marks and Spencer, a department/specialty store in the UK has also made FLO's products a part of their goals to become more sustainable. In 2010, sales of Fairtrade products increased by 40% at M&S, and the retailer now sells more than 300 different items of Fairtrade
food
, drink and flowers (Smithers). They were also the first retailer to carry Fairtrade vegetables. The photo below shows a Kenyan farmer holding his Fairtrade, green beans.
As one of the five pillars of Marks and Spencer's CSR plan called "Plan A: Doing the Right
Thing," M&S plans to convert 10% of their cotton from conventional to Fairtrade by 2012 (marksandspencer.com). The company also has goals to reduce waste and give profits to breast cancer research. Fairtrade is one piece of their larger CSR plan.

Fair Trade USA has also had large US businesses grab on to their standards and labeling as part of larger CSR plans. As part of Wal-Mart's Global Sustainability plan, Sam's club became the first mainstream retailer to offer Fair Trade USA certified bananas.
As of December 2009, the sales of these bananas generated more than $900,000 to fund community development projects in Colombia while eliminating the need to use more than 875,000 gallons of herbicide, (walmartstores.com). Additionally, Ben and Jerry's, now owned by Unilever, prides itself in being the first company to certify ice cream under Fair Trade USA's standards.
Many smaller companies in the USA have used Fair Trade USA to certify their products as well. Kopali Organics, an organic chocolate company, sources only Fair Trade USA cocoa from Peru. "We are friends with Paul Rice [President of Fair Trade USA] and believe that they are going to
raise
the FLO standards," stated Jacqueline Holmes, President of Kopali Organics. Other companies like Mocha Joes in Brattleboro, Vermont and Green Mountain Coffee Roasters in Waterbury, Vermont have used Fair Trade USA's standards as one part of their larger mission to become sustainable businesses
.
But are these businesses using fair trade as a way of marketing? Critics of fair trade have deemed the label as "fairwashing" consumers and that is being used by many companies, not to change the lives of small farmers, but to make more profit. But Paul Rice doesn't think so. In an interview with him this month, he commented that many companies with fair trade certified products are in fact, not using the label to market their products.
"How does Dunkin Donuts market their fair trade espresso? They don't. You wouldn't even know Dunkin Donuts carries fair trade certified espresso unless you asked," Rice stated. I know this firsthand to be true. I only knew about Dunkin Donut's fair trade espresso because a friend told me about it. When I asked a Dunkin' barista if she could confirm they carried fair trade espresso, she looked confused and asked, "What's fair trade? I've never heard of this." It wasn't until I was drinking my latte that I noticed the coffee cup sleeve. It was marked with Fair Trade USA's black and white label and a few sentences defining fair trade. There was no other marketing material in the store about their fair trade certification. Later I logged onto the Dunkin Donuts website, expecting to see the fair trade label front and center on their homepage, but it wasn't there. Why then would Dunkin Donuts care about selling fair trade coffee if they aren't using it as a marketing tool?
Stay tuned for thoughts on this question and a full interview with Paul Rice, CEO of Fair Trade USA. This and more, coming your way soon! (To obtain a copy of the citations, please contact Julie directly)
Julie Fahnestock 11pm May 15


Dear Fairtradeship, Thanks for following this series! This critique is an in depth look at the history, the recent changes and the various...