Reynard Loki is a Justmeans staff writer for Sustainable Finance and Corporate Social Responsibility. A co-founder of MomenTech, a New York-based experimental production studio, he writes the blog 13.7 Billion Years and is a contributing author to "Biomes and Ecosystems," a comprehensive reference encyclopedia of the Earth's key biological and geographic classifications, published in 201...
Is It Ethical to Invest in Nuclear Power?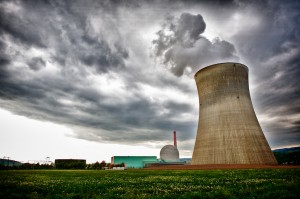 "I wish we had found the courage to speak out earlier against nuclear power. -- Masahito Hirose, an 81-year-old survivor of the bombing of Nagasaki, speaking after the 2011 Fukushima nuclear disaster[1]

After the Fukushima nuclear disaster in March of last year, the nuclear energy industry took a big hit. By June, the stock price of plant operator TEPCO plunged 91 percent, losing 3.2 trillion yen (USD 40 billion) in market value. Germany and Switzerland both announced plans to phase out nuclear energy.[2]

There will be no similar decision made in the United States, where nuclear power supplies almost of a fifth of the nation's energy, generated by over 100 commercial reactors located primarily in the northeast and southeast regions. The US is the world's largest commercial nuclear power supplier.[3]

The Atlanta-based utility Southern Company, which serves 4.2 million customers in the southeast with over 42 GW of generating capacity, is constructing two nuclear power plants expected to be online in 2016 and 2017. The Nuclear Regulatory Commission (NRC), the governmental agency that regulates America's nuclear power, is expected to approve the application during a vote scheduled for February 9. They will be the first nuclear units to be built in the United States in over 30 years.[4][5][6]

CHEAP POWER TODAY, BIG PROBLEMS TOMORROW

"Nuclear power across the world is the only current means of economically generating the enormous demands," writes David Gillies, contributing editor of ETF Digest in a recent commentary on The Street, suggesting the Global X Uranium ETF (URA), which tracks the Solactive Global Uranium Index as "perhaps the best way for investors to have exposure to renewed growth of nuclear power." Gillies asserts, "Safe nuclear power is making a comeback."[7]

But ethical investors are likely to pay no mind to such proclamations. The Forum for Sustainable and Responsible Investment has a very clear position when in comes to investing in nuclear energy. The Washington, DC-based non-profit membership group, which supports socially responsible and sustainable investing, says that one way to engage in ethical investing is to "[d]ivert investments away from institutions or businesses that...produce nuclear weapons or nuclear power."[8]

While nuclear power has lower carbon emissions than fossil fuel generation, relatively low operating costs and a large power-generating capacity, the cons loom larger, and are heightened in the aftermath of a disaster like Fukushima. If there is an accident, the damage is extraordinarily high. Nuclear power also contributes to the proliferation of nuclear weapons. Another issue that is rarely discussed is the fact that uranium, which is just as finite as other earthbound resources like coal, oil and natural gas, happens to be found primarily under land controlled by tribes and indigenous people.[9]

And perhaps the fact that looms the largest is that nuclear waste lasts up to 500,000 years. That should be the key factor is determining the ethical basis for continuing nuclear energy generation. This is a persisting and enduring problem that hangs like a radioactive millstone on unborn generations of humans. According to Wim Zweers, author of Participating with Nature: Outline for an Ecologization of Our World View, the nuclear waste issue conflicts with current views on democracy as it forces us to shift the burden to others. The fact that a small minority of humans living today are essentially handing over a huge ecological threat to future generations is ethical reprehenible, Zweers says.[10]

RADIOACTIVE REGULATION: SAFETY CONCERNS, INDUSTRY INFLUENCE

"There have been enough partial core-melt accidents that we can ask whether the operational nuclear power plants throughout the world are safe enough as a group," said Dr. Thomas B. Cochran, the senior scientist of the National Resources Defense Council (NRDC) nuclear program, in Senate testimony following Fukushima. He noted that 12 nuclear power reactors have experienced fuel-damage or partial core-melt accidents and all have been permanently shut down. These include the most famous ones before Fukushima -- Three Mile Island and Chernobyl.[11]

Following Fukushima, the NRC launched a review of America's nuclear plants. But in his testimony, Cochran slammed the regulatory agency, saying that "it is woefully inadequate to the larger task of ensuring nuclear safety given the grave concerns raised by the accident. Any review must be an open, transparent process that permits public participation and that creates public trust. It is not credible to expect the NRC staff to perform an unbiased review of its own past failings."[12]

The NRC staff "has been largely captive of the industry it regulates," said Cochran. "Moreover, no President has been willing to appoint, and no Senate willing to confirm, NRC commissioners without ensuring that the majority of commissioners are strongly supportive of the use of nuclear power. These two factors have resulted in the NRC taking actions that have placed the economic interest of the industry ahead of safety, and have over the years stripped public participants in the licensing process of adjudicatory rights they were previously afforded."[13]

A few days after the Fukushima disaster, NRDC president Frances Beinecke wrote to President Obama: "The administration should appoint a truly independent commission, similar to the Kemeny Commission that investigated the Three Mile Island accident in 1979, that can help to engender public confidence by thoroughly examining nuclear safety issues." There was no response.[14]

There is a nuclear energy source that is much safer, virtually infinite and doesn't require mining on tribal land: the Sun. In a single second, the Sun produces enough energy to meet the current needs of human civilization for 500,000 years. Now that's a nuclear option that future generations can handle.

###
NOTES
[1] Fackler, Martin. "
Atomic Bomb Survivors Join Nuclear Opposition,
." New York Times. August 6, 2011.
[2] Hyuga, Takahiko and Tsuyoshi Inajima. "
Tokyo Riot Squad to Safeguard Tepco Meeting,
." Bloomberg News. June 9, 2011.
[3] United States Energy Information Administration.
Annual Energy Review
. October 19, 2011.
[4] Southern Company.
Alvin W. Vogtle Electric Generating Plant Media Guide
. November 1, 2011.
[5] Southern Company. "
Vogtle Units Receive NRC Staff Approval for Final Safety Report
." August 9, 2011.
[6] Wingfield, Brian. "
NRC Advances Souther Co. Bid to Build U.S. Nuclear Units
." Bloomberg News. February 2, 2012.
[7] Gillies, David. "
Is Nuclear Power Safe Yet?
" The Street. January 20, 2012.
[8] Forum for Sustainable and Responsible Investment. "
Sustainable and Responsible Investing Basics for Individuals
." September 30, 2007.
[9] Goes, Eva. "
Global Justice - Indigenous Peoples and Uranium Mining
." Motion No. U412 to the Swedish Parliament. December 3, 1997.
[10] Damveld, Herman and Robert Jan van den Berg. "
Nuclear Waste and Nuclear Ethics: Social and ethical aspects of retrievable storage of nuclear waste
. January 2000.
[11] Cochran, Thomas B.
Testimony on the Fukushima Nuclear Disaster and Implications for U.S. Nuclear Power Reactors
. Joint Hearings of the Subcommittee on Clean Air and Nuclear Safety and the Committee on Environment and Public Works. April 12, 2011.
[12]
Ibid
.
[13]
Ibid
.
[14] Beinecke, Frances.
Letter to President Barack Obama
. March 25, 2011.
image: mbeo, Flickr Creative Commons