Vikas is a staff writer for the Sustainable Development news and editorial section on Justmeans. He is an MBA with 20 years of managerial and entrepreneurial experience and global travel. He is the author of "The Power of Money" (Scholars, 2003), a book that presents a revolutionary monetary economic theory on poverty alleviation in the developing world. Vikas is also the official writer...
Monsanto Makes Record Project Advancements towards Sustainable Farm Productivity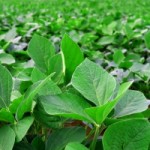 The annual research and development update at Monsanto highlights the company's progress in projects aimed at natural resource conservation and maximizing farm productivity in a sustainable manner. The advancements have been made across various platforms of the company, such as biotechnology, breeding, and enhanced agronomics. All projects are helping conserve critical natural resources such as land and water, apart from the key goal of achieving sustainably maximized farmer productivity.

Monsanto is leading research in technologies such as Integrated Farming Systems and agricultural biology, in addition to areas such as breeding and biotechnology. The company's consistent focus is to provide farmers with the most appropriate systems that help optimize crop performance each growing season.

The systems approach adopted across Monsanto is aimed at developing and implementing multiple solutions for farmers to equip them to better deal with the challenges they face. Farmers can achieve their output goals using reduced inputs, and also employ Monsanto's solutions to maximize aggregate yield potential.

Apart from the advancements across 18 projects, the company has three additional projects that are currently part of its Ground Breakers on-farm testing program. This testing program provides information about the commercial decisions taken by the company and provides farmers a first-hand look at the future projects in their fields. It continues existing field trials under permit and adds new trials such as FieldScripts under Integrated Farming Systems in the U.S.

Robb Fraley, Ph.D., Monsanto chief technology officer, said: "In this record year for our pipeline, we added next-generation agronomic trait solutions, advanced our work in the unique space of yield and stress with the launch of Genuity DroughtGardHybrids, advanced breeding projects that combat yield-reducing pests and diseases, and also added projects in our newest area, agricultural biological. With our diverse and expanding pipeline of solutions, we'll be able to deliver additional innovations to meet the needs of our customers in a sustainable way."

Photo Credit: robertz65
D Bratcher 02pm January 30


Super great, except that monsanto is one of the chief destroyers of the planet. Genetically modified organisms destroy ecosystems and human ...