Ano is a Justmeans staff writer for health, and an instructional designer for the newly created Master of Health Care Delivery program (mhcds.dartmouth.edu) at Dartmouth College. Ano brings over a decade of evidenced-based health research and writing, and a Masters of Public Health from Dartmouth Medical School to the Justmeans Editorial section. Special interests include health policy, conflict ...
Tests to Predict Disease: The Future of (Your) Health?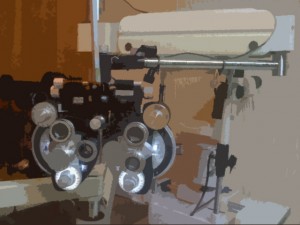 A study published in Health Economics has assessed consumer's willingness to pay for predictive tests that tell them whether they're likely to develop diseases in the future. And they are willing to pay for it. Researchers from the Center for the Evaluation of Value and Risk in Health at the Institute for Clinical Research and Health Policy Studies at Tufts Medical Center, which is badly in need of a shorter and more catchy name, received 1463 responses to a series of questions that included information about the risk of disease and the accuracy of hypothetical tests. The most popular health risks that folks wanted to be tested for were:

-Prostate cancer (87%)

-Breast cancer (81%)

-Arthritis (79%)

-Alzheimer's disease (72%)

On average, folks were willing to pay anywhere from around $300 for the arthritis test up to $600 for the prostate cancer test. The assumption was that these hypothetical tests would not be covered by insurance, so that willingness to pay is an out-of-pocket expense.

Other interesting findings include:

-24% would opt to not be tested.

-If they received a positive test 51% would spend more time with loved ones, 48% would put finances in order, and 31% would travel more.

Business opportunities?

So should we all go out and invest in the medical testing industry, or dig deeper into bio-marker research in hopes of hitting the health-test jackpot? If the goal is to make a lot of money without regard to actual improvement in individual or public health, then perhaps yes.

Better yet would be to find the business model for providing complex health decision-making information in ways that consumers, and clinicians, can understand.

The Challenge.

These findings raise several potentially flummoxing questions. In general the value of predictive knowledge is that you can do something about the event you are predicting. In this case, its interesting that so many folks express a desire to know if they are doomed to a dread disease, and then that they would take the rather fatalistic step of spending more time with family etc… Presumably the family time is viewed not as curative, but as important because your days are somewhat numbered.

More glaringly, the trouble is that cancer, arthritis, and Alzheimer's disease (as well as most other health common health conditions) do not have the same consequences for all people. Most men will die with prostate cancer. But most men will not die OF prostate cancer. It is an exceedingly slow growing cancer, and the assessment of what it means to have prostate cancer, whether to test for it, and whether to treat it, are relatively complex decisions. Alzheimer's disease can mean that you occasionally get lost in unfamiliar places or forget names or where you put the dog's leash, but are otherwise fine. Or it can mean that you forget who your grandchildren are and lose all ability to live independently. Women who have a family history of breast cancer and positive BRCA-genetic tests for the disease may opt for preventive mastectomy before cancer is diagnosed. That's a fine decision if it is truly based on a woman's own values and is a fully informed decision, but there's so little informed patient choice and shared decision making in health care today it is likely that such decisions are often being made in the context of preventable ignorance.

Compounding the problem, predictive health tests are never 100% accurate. Many hover barely above the 50% mark. Tests for genetic markers may miss the all-important environmental or behavioral factors that interact with genes to trigger disease. And even if we could say to a high degree of certainty that you have a 75% chance of developing cancer, what does that actually mean, and what should you do about it?

Which meanders us back to those survey results. From a personal or professional perspective, what's your take on those findings?

Would you pay $300 to know whether you have a high likelihood of developing arthritis in the future, and if so, what would you do with that knowledge?