Ano is a Justmeans staff writer for health, and an instructional designer for the newly created Master of Health Care Delivery program (mhcds.dartmouth.edu) at Dartmouth College. Ano brings over a decade of evidenced-based health research and writing, and a Masters of Public Health from Dartmouth Medical School to the Justmeans Editorial section. Special interests include health policy, conflict ...
Twitter, Facebook & Pharma: heeding health buzz is better business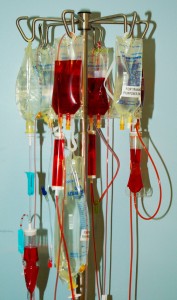 We recently wrote that "Pharma tweets but lacks social media values," then proposed the idea that Twitter might actually provide better post-market surveillance of adverse drug events than the FDA (who only record an estimated 1% of such events.) Now a report by Deloitte supports the first claim, and alludes to another stakeholder for the second.

Deloitte surveyed 208 "life science marketing and risk management professionals" (basically folks tied to the pharmaceutical industry). According to the results:

-41% of companies use social media to "seek or disseminate information."

-21% say they plan to.

-38% say they have no plans to.

-28% say they are waiting to see what other companies do (ahhh, the "lemming business model," my favorite)

-53% expect to continue to be confused, even after the FDA clarifies the role that social media can play in promoting prescription drugs.

Of those 41% who currently use social media, 23% use it reactively, and 43% proactively. Not sure what the missing percentage is doing, but apparently not too much. Do these results suggest that big pharma doesn't get social media?

The full Deloitte report continues to provide some helpful guidance to the pharmaceutical/ life sciences industry about how to use social media appropriately. Among their advice:

-"Social media is a serious business tool for life sciences companies, not a passing fad."

-"In order to be effective in social media, companies need to focus on customer needs"

-Focus on the message, the relationships, not the tools.

-You must surrender some control of the conversation about your products to consumers and outsiders.

-Be authentic.

Someone please work with pharma to remind them that the health and business benefits benefit of social media is not in traditional marketing. Facebook is not another avenue for direct-to-consumer drug ads. Twitter is not the place to push drugs. Social marketing is about building relationships with potential clients who may or may not buy your product.

Some ways pharma could use social media in a responsible manner:

-Establish dialogue with patients suffering from conditions that their product treats. Make it obvious that you are not trying to sell them your product, but provide other support.

-Ask for stories from patients who have used your product. Positive stories have obvious benefit, and negative stories are aired in a forum where you can respond.

-Be honest and authentic, avoid the 'save my hamsteaks' responses that sound like the canned boiler plate lawyer mumbo-jumbo that they are. Do NOT us fake patients to raise your status. That approach didn't work when manifest as ghost writing in scientific literature, and it most definately will backfire with social media.

-Express an obvious and honest interest in patient health and wellbeing.

-Ask for suggestions about how you can do business better.

-Humanize your top leadership, perhaps by following the model of Russian President Dmitri Medvedev whose tweets make him seem more like my neighbor than, well, the president of Russia.

-Give us a glimpse of your shop! What goes on behind the scenes? If you let us in, let us hear from the actual people who work to create brilliant cures and treatments, it'll help all of us realize the challenges that the industry faces.

All this is why pharma has a lot to gain from the idea of using twitter to monitor adverse drug events. Perhaps to the point of being a steak holder or even, dare it be suggested, a funder. Manufacturers need to be aware of reports of adverse events, as well as tales of how their products bolster health. Could twitter serve multiple health steak holders with potentially divergent interests? Of course.

Ideas? Please share them!

Photo credit: The author, via flickr
Mary Saunders 04pm December 27


I think this is kind of funny. I hang out among informal sorts of people. Advising them to be authentic would be hilarious--we are close. Wh...