Ano is a Justmeans staff writer for health, and an instructional designer for the newly created Master of Health Care Delivery program (mhcds.dartmouth.edu) at Dartmouth College. Ano brings over a decade of evidenced-based health research and writing, and a Masters of Public Health from Dartmouth Medical School to the Justmeans Editorial section. Special interests include health policy, conflict ...
Twitter vs. FDA for health and patient safety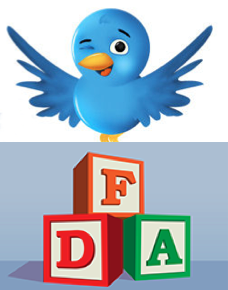 Government's general inability to adequately regulate drug safety raises the need for private and perhaps crowdsourced solutions to monitor drug-and potentially other health care procedure related-safety. Some smart phone health aps have streamlined the traditional process for reporting drug side effects to the FDA (Food and Drug Administration). But there's good reason to question FDA's effectiveness. Other aps could offer the opportunity for patients to report side effects to a third party, though reporting would naturally be spotty.

Current efforts to improve government efficiency seem to take two general approaches: Cut staffing and require those who remain to do more with less, and increasing documentation and paperwork requirements for their client-base. FDA has already been understaffed (as well as lacking in meaningful enforcement powers) for years.

A recent case in point:

An FDA advisory committee voted 13 to 7 last week that the combination weight loss drug Contrave, developed by Orexigen Therapeutics, should be approved. The FDA generally, but not always, follows such recommendations when deciding whether to grant market approval.

The problem? Concerns about increases in blood pressure and heart rate linger, since safety and efficacy trials of the drug were too small and short to fully explore the risk (4 studies looked at a total of 4500 participants). Not only did the studies fail to establish safety, but they didn't meet two criteria established by FDA to evaluate weigh loss products (you only have to meet one to get thumbs up). Those taking Contrave lost, on average, only 4.2% more of their body weight than those taking placebo (the FDA cutoff is 5%). The requirement that Contrave did meet was that twice as many people on the treatment lost at least 5% of body weight, compared to those on placebo.

The committee voted that post-marketing safety trials need to be performed to establish cardiovascular safety. Yet based on prior experience, approval contingent on research means research gets done. But research contingent on approval means research rarely gets done, or takes so long that patients needlessly suffer harms while the slow wheels of science grind out certainty. In the meantime, anyone prescribed the drug becomes an unwitting participant in a safety trial, without providing informed consent.

Is there a better way? Here's where social media might play a role in safeguarding patient health. What if patients tweeted suspected side effects with the drug name identified with a hashtag. Could Twitter, or a third party, sort and catalogue these constantly updated reports, provide a basic overview for free and fully parsed results for an iTunes-scaled price, $0.99 perhaps. 8%, or some 14 million, American adults use Twitter. That's a lot of potential health reporters, all of whom are familiar with a pre-existing, intuitive social media tool.

Health researches will hake their heads at the un-controlled nature of such data. But I'd respond that in cases of safety, isn't it better to provide the public with the imperfect data we know, instead of promoting total ignorance until we have more "perfect" data?

Does such a service already exist? Think it might work? Should we try it? Other solutions in mind?