Jeremy C Bradley is a staff writer for the Finance & Investment category of Justmeans. He is a graduate of Lincoln University of Missouri where he earned a degree in biology and philosophy. He also holds an MBA. Jeremy is an expert in the business field, having worked in development and marketing at major New York City non-profit organizations. Among the highlights of Jeremy's career is sp...
Wal-Mart and Sustainability: A Good Match?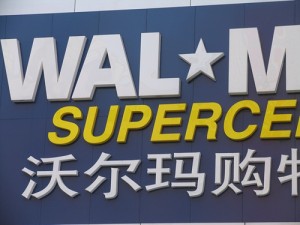 Wal-Mart is one of the world's largest big-box stores. The company has long been known and/or criticized for its low prices, its questionable employee relations practices, and its source of products (particularly those coming from Asian countries). However, many people fail to consider Wal-Mart's sustainability practices. Wal-Mart, like other major corporations, is placing focus on going green and maintaining financially responsible sustainability practices.

According to Wal-Mart's website, the company has three broad environmental goals that all directly relate to sustainable finance:



To be supplied 100 percent by renewable energy;


To create zero waste;


To sell products that sustain people and the environment.


Wal-Mart evidently believes that "being an efficient and profitable business and being a good steward of the environment are goals that can work together." This should be the motto of every major international corporation - that if you're smart about it, profit and sustainability don't have to be mutually exclusive. Wal-Mart's broad environmental goals are "simple and straightforward" yet speak volumes about the company's commitment to the future of our planet.
Photo credit:
Eurofruit
Recycle 2011 11am October 03


If you recycle your stuff, then you could influence more people to follow your example by being more vocal about it. A way to let other peop...