ABCs of Asthma Control: Eat Well Breath Well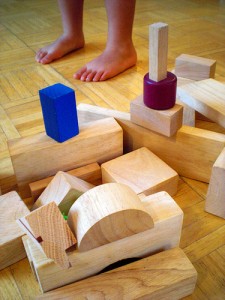 Researchers at the University of Illinois Family Resilience Center videotaped mealtimes in 200 families with children aged 5 to 12 suffering from asthma as part of a study exploring the relationship between asthma symptom control and family mealtimes. Caregivers and children filled out questionnaires related to asthma symptoms, severity, and quality of life.
"Family mealtimes, when they're done right, are linked to many benefits for children, including a reduced risk of substance abuse, eating disorders, and obesity. In this study, we've put these mealtimes under a microscope so we can see minute by minute which factors deliver these healthy outcomes," said Barbara H. Fiese, director of the U of I's Family Resiliency Center.
As any parent might attest, calmer, more socially engaged mealtimes were linked with better symptom control. More distractions, such as cell phone use or watching television, and symptoms were worse.
As Easy As ABC
Fiese and colleagues boiled down the advice from their studies into three simple ingredients, ABC, and even suggest the amount of time that should dedicated to each during a typical 18-minute mealtime:
Action: Removing distractions, especially technologies that reduce the quality of social interaction. Take about 2 minutes ensuring this phase.
Behavior Control: Gently enforcing discipline and manners, which consumes about 4 minutes.
Communication: The key ingredient, positive reinforcement, hearing about their day, helping resolve troubles, reminders about asthma control, and generally showing genuine interest and engagement in our children's lives. This should take up about 12 minutes.
Children thrive on predictable routines, and our lives are so busy that mealtimes provide an opportunity to provide important stress-reducing social interactions so fundamental to health and development.
These may seem like intuitive findings, but they are interesting for a couple of larger reasons: We often look to better technology or medicine as a source for health answers. This study reached into a much more basic social and behavioral medicine chest to look for non-health care ways of controlling chronic illness. While not a quick fix for asthma, the ABC approach has benefits, yet no added cost (other than time and patience), no chance of unwanted side effects, and many other potential benefits.
Naturally there are potential spurious factors at play: Families that behave well around mealtime may also be doing other things, including being more consistent with preventive medication, than families who eschew family mealtimes, or don't follow the ABCs.
But its another good reason for parents to head what most good pediatricians already advise: Simple lifestyle steps that improve children's health and development. And its another good reason for medicine in general to look towards the non-medical solutions for managing chronic disease, whether its the standard lifestyle changes, or other steps such as prescribing mhealth applications.
Photo credit: The author, via flickr