Avista Supports Winter Energy Assistance Programs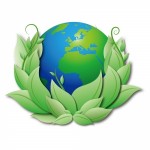 Avista is disbursing $326,000 in donations to help households that are facing financial constraints to pay their heating bills this winter. Avista is extending its financial support to Project Share in its service areas of eastern Washington, northern Idaho and some parts of southern and eastern Oregon. A part of the funds will also go to 19 human care service organizations in eastern Washington.
Avista and its employees will be giving $226,000 to Project Share. This program provides emergency financial assistance to help families pay for their energy bills when they are not in a position to afford the cost. The assistance is offered irrespective of the fuel used to heat the home. In eastern Washing, Project Share program is administered by SNAP, while in other areas it is conducted by community action programs. Last year Project Share provided emergency energy assistance to more than 2,100 households. Avista's donation funds come from corporate profits and employee donations. The cost of these funds is not passed on to the consumers.
Scott Morris, chairman, president and CEO of Avista Corp., said: "We know that the economy of our service territory continues to be depressed and that it is difficult for families to make ends meet. The organizations receiving these Project Share and CARES donations are an important safety net. They provide vital assistance that helps those most in need meet the costs of housing, food and medicine, and keeping their homes warm this winter."
Avista is also involved in a partnership with 19 community service organizations in eastern Washington to extend financial assistance to eligible Avista customers in need this winter. More than $100,000 has been contributed to these organizations for customers who have no other energy assistance resources left. CARES representatives of Avista chose the community service agencies that are trained for the task and work closely with Avista's most vulnerable customers.
SNAP CEO, Julie Honekamp, said: "This donation is another amazing example of Avista taking the initiative to support our neighbors during difficult times," said. "We greatly value this collaborative effort that continues to be a vital benefit to our community. More homes will stay warm throughout the winter because of this."
Photo Credit: ten_a