Big Pharma Improves Access to Medicine in Developing World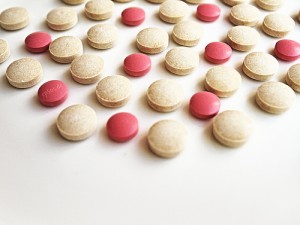 The Access to Medicine Foundation has released its 2012 Access to Medic Index (ATM Index). The ATM Index is designed to provide independent, unbiased and credible information regarding individual pharmaceutical companies' progress on making drugs and other medical products more available and affordable in developing countries.
"We are publishing the Index for the third time," said Wim Leereveld, CEO of the Access to Medicine Foundation, "and it has matured to the point that we are now able to provide some robust trend analysis on how individual companies, and the industry as a whole, are evolving their approach to access to medicine."
The ATM Index ranks the top 20 pharmaceutical companies on their efforts to provide greater access to medicine. Topping the list this year is London-based GlaxoSmithKline (NYSE:GSK), which also led the rankings the previous two times they were published, in 2008 and 2010.
GSK also scored highest in four of seven subcategories: general access to medicine management; research and development; capability advancement in product development & distribution; and product donations and philanthropic activities.
"GSK's ranking in the ATM Index is a great acknowledgement of our commitment and to the work and dedication of people throughout GSK," said Sir Andrew Whitty, CEO of GSK, "whether the people working to manufacture the millions of doses of vaccines we ship to developing countries, those researching new treatments for diseases such as malaria, dengue and TB or our staff on the ground in Africa who help deliver greater access to medicines every day."
In the other three subcategories -- public policy and market influence; pricing, manufacturing and distribution; and patents & licensing -- GSK ranked among the top three.
"Enabling greater access to medicines is firmly at the heart of our business," added Whitty. "We are determined to do all we can to use our resources, knowledge and expertise to help improve people's health and well-being no matter where in the world they live. We aim to do this while generating the returns we need to sustain our business and invest in further research."
The Access to Medicine Foundation noted that while GSK achieved marginal improvement in its performance since 2010, there has been a marked trend towards improving access to medicine across the industry as a whole. Seventeen out of the 20 pharmaceutical companies ranked on the index have made their products and services more accessible since 2010.
Of the companies making impressive improvement was Paris-based Sanofi (NYSE:SNY), which rose from fifth to third place this year, ranking just behind Johnson & Johnson (NYSE:JNJ) and GSK.
The Access to Medicine Foundation acknowledged Sanofi's efforts to improve access to medicines for multi-resistant bacterial infections, malaria, tuberculosis and "neglected tropical diseases." Sanofi recently renewed its partnership with the World Health Organization to fight neglected tropical diseases like sleeping sickness and Chagas disease.
"This third ranking on the 2012 Access to Medicine Index is a recognition of Sanofi's efforts to act with all our partners to protect health and raise the hopes of patients," said Gilles Lhernould, Senior Vice President of Corporate Social Responsibility at Sanofi. "The key challenge in the future will be to eliminate the north-south divide in access to health care. As a global health care leader, we are the right partner to achieve this goal."
The Access to Medicine Foundation also commented that the positions of Gilead Sciences (NASDAQ:GILD) and Novo Nordisk (NYSE:NVO) at the top of the rankings "illustrates that companies don't necessarily need to have scale to perform well in access to medicine."
Novo Nordisk, headquartered in Bagsværd, Denmark, was acclaimed for its Changing Diabetes program, a comprehensive initiative to not only create diabetes medicine but also to advocate for the adoption of policies to address diabetes around the globe.
"Improving access to medicine and availability of care is an integral part of our way of doing business. We are pleased with our new ranking and will continuously strive to do more to meet the unmet global health needs," said Charlotte Ersbøll, corporate vice president of Global Stakeholder Engagement at Novo Nordisk.
The ATM Index is available in its entirety on the Access to Medicine Foundation's website.
Image credit: epSos.de, Flickr, licensed under the Creative Commons License 3.0