CSR Conferences: London Calling!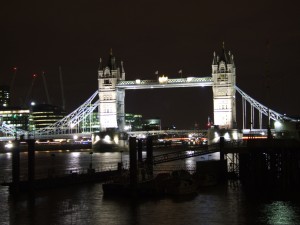 Last year it was all about Kuala Lumpur but this year; at least for the first half, it looks like London is all set to be the hottest CSR city. It all kicks off on March 17th-18th with the BITC Responsible Business Convention. It features CEO of Kingfisher Ian Cheshire as one of the key-note speakers. It features a speaker line up from over 50 organizations from all over the world.It is a two day, not-for-profit event delivering practical solutions to help businesses create long-term, sustainable business models with economic, environmental and social value.
On March 25th the Justmeans conference calendar begins with Redefining Value: Integrated Reporting and Measuring Sustainability Conference. According to the Justmeans release, sustainability reporting is going through a quiet revolutions and "most management teams acknowledge the importance of collecting and reporting non-financial data, but companies vary in how they deploy this information as a tool for strategic growth." Non-financial reporting does not have any standards yet but intergrated reporting integrated reporting is one way "to ensure that companies have sustainable strategies; define them in financial, economic, social, and governance terms; and then communicate the results." Leaders from KPMG, BP, Nestle, Novo Nordisk, and a wide variety of other companies will share their perspectives of the future of non-financial reporting.
April 19th - 20th sees the London Metropolitan University bringing the International Symposium on CSR. The symposium is intended to provide a leading international forum for presentation and discussion of research in corporate responsibility and sustainability. They are still welcoming contributions from practitioners and CSR thought-leaders. As the scope of the symposium is interdisciplinary, they want contributions that focus "both on single issues whether social, environmental, economic or technological, as well as contributions that focus on the challenges and opportunities where these streams seem to merge."
The annual Responsible Business Summit organized by Ethical Corporation is the big one that industry leaders wait for every year. It is the biggest and most comprehensive event on leadership in sustainability and responsible business, it is in its tenth year now and still attracting the best in the field. This year features speakers from some of the world's highest performing companies, including the CEOs/Chairmen from Alliance Boots, TNT, PepsiCo, Innocent Drinks, Kraft, Panasonic, Seventh Generation and many more. The Summit runs in partnership with the Ethical Corporation Awards, with the ceremony being held on May 3rd.
With all this activity happening in one city, it sure will be tremendous. It will be exciting to see what comes out of the conferences. Do let me know if I've missed out on any other conferences and also let me know if you're going to be there!
Photo Credit: Akhila Vijayaraghavan ©