Feds Aren't the Only One Struggling with Budgets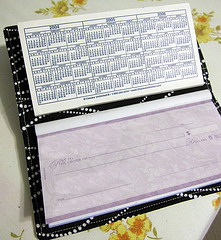 As the Congress and the President hammer out the final details of the budget, states are facing their own difficulties. Leaders struggle to find a way to fund transportation, health and education programs (among others) with limited funds. Health care programs that depend on government funding face cuts that limit the quality and quantity of care for patients requiring health care services such as prenatal care, mental health care, and regular care for chronic diseases, including seniors on Medicare, and poor people on Medicaid. With unemployment still at a high rate, the very programs designed to assist people who cannot afford health care are seeing their budgets slashed.
Earlier this year, New Jersey Governor Chris Christie announced a budget that would restructure Medicaid and cut $250 from the state budget. He also proposed a 15 percent cut to the state's Department of Health and Senior Services.
In February, low-income residents in Pennsylvania learned that their health insurance under adultBasic insurance would be canceled. The program that was previously totally funded by the state ran out of money. As a result, close to 42,000 people will move to subsidized insurance, or lose coverage altogether until 2014 when the health care reform law takes effect.
In Wisconsin, Governor Scott Walker proposed a 4.2 million dollar budget cut. Amidst the protests from union workers, the budget proposed $500 million in Medicaid, primarily by requiring some participants to pay a portion of their premiums and medical services.
In Texas, tempers flare as legislators cut $23 billion from the state budget. Officials say that the governor's proposed budget will create a $4 billion shortfall, force nursing homes out of business, hitting rural communities the hardest. The governor has proposed a budget that cuts expenses without raising tax revenues. According to the Austin Statesman budget cuts would cause 4000 adults and 320 children to lose mental health care services including counseling, diagnosis, medication monitoring and family assistance.
Most organizations receive funding from a variety of sources, some federal, some state and some local. In addition, organizations may also receive funding from private donors. Private organizations that receive funding from donors and other sources will face an additional strain as they try to meet public health demands as government funding dries up. Patients may see longer times in hospital emergency rooms as preventative care and facilities are closed.
Some governors have raised taxes or reallocated funds to protect healthcare funds, while others including have slashed budgets without raising taxes.
Photo by Heidi Elliott