#MeToo Campaign Forces Companies to Look at Their Policies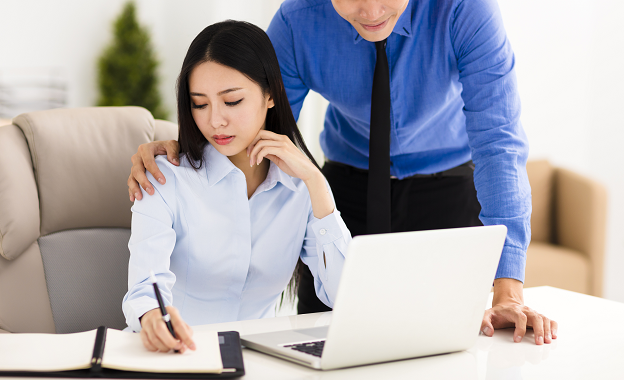 (3BL Media/Justmeans) - The avalanche of stories after the Harvey Weinstein revelations has shown that this kind of deeply inappropriate behavior is rife across other industries and culture. It's like a social pandemic.
The #MeToo social media campaign has shown that this type of behavior is not isolated, as so many women and men have posted and tweeted these two words to say that they, too, have been harassed or assaulted. #MeToo has been successful in spreading awareness about how we treat each other, whether in the workplace, at home or in the community.
The equal treatment of women and men is not just the right thing to do – it is also good for business. The full participation of women in our enterprises and in the larger community makes sound business sense now and in the future. The McKinsey Global Institute reveals that every year sexual assaults on women cost the United States an estimated $4.9 billion, which includes medical expenses, lost productivity and lost earning potential. Therefore, a broad concept of sustainability and corporate responsibility that embraces women's empowerment as a key goal will benefit us all.
The United Nations has a framework for action, where more than 1,648 business leaders around the world have demonstrated leadership on gender equality through the Women's Empowerment Principles (WEPs). It offers an important way forward, asking business leaders to pledge and offering a toolkit that provides practical guidance on how the business community can better empower women. It's intended to "support companies in reviewing existing policies and practices—or establishing new ones—to realise women's empowerment."
One business leader who has recently the pledge is Lorna Donatone, Sodexo's CEO for Geographic Regions and Region Chair for North America. Donatone wrote a strong article entitled, "Where #MeToo Can Take Us," which asked the reader to "Imagine if we can take it further and harness the momentum of this movement. We can use it to change the way we treat each other and educate our teams on dignity and respect."
When women and men feel supported in the workplace, they can contribute fully and flourish. When they don't, they suffer and so does the organisation that loses out on their full participation. Many companies are taking a second look at their polices right about now.
For too long, cultures of silence have existed around sexual harassment at work, but over the last few weeks, things have dramatically changed, with so many voices speaking out at once. Women, the media and the men who have used the 'MeToo' hashtag to identify themselves as victims have been reminding each other that "no incident is too small." This should encourage more people to report inappropriate behaviour, so that it can be dealt with. The WEP pledge is another big step in the right direction.
Photo Credit: Sodexo on 3BL Media