Microfinance's Dickensian Moment: Looking for the Age of Wisdom at the Global Microcredit Summit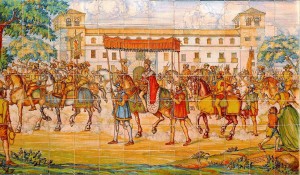 "Never before has there been such inspiring innovation in the field of microfinance, nor such cause for concern." -- Sam Daley-Harris, director, Microcredit Summit Campaign
Next month, more than 2,000 delegates from over 100 countries will meet in Valladolid, Spain, for the 2011 Global Microcredit Summit, organized by the Washington, DC-based Microcredit Summit Campaign. The attendees include Nobel Peace Prize laureate and microfinance pioneer Muhammad Yunus; Sir Fazle Abed of BRAC, the world's largest development organization, founded in 1972 in Bangladesh; and the summit's honorary co-chairs, Her Majesty Queen Sofia of Spain and former Japanese prime minister Tsutomu Hata. The goal of the campaign is to reach 175 million of the world's poorest families with credit for self-employment and ensure that 100 million families rise above the USD 1.25 a day threshold by 2015.
A TALE OF TWO CITIES
Sam Daley-Harris, the director of the Microcredit Summit Campaign, writes that "the current moment we are facing in microfinance reflects the opening lines from Charles Dickens' A Tale of Two Cities: 'It was the best of times, it was the worst of times, it was the age of wisdom, it was the age of foolishness.'"
Indeed, to some, microcredit has been a lifesaver. According to a 2010 report prepared for the Microcredit Summit Campaign by the Economic Research Group (ERG), for example, a Bangladeshi not-for-profit economic justice organization, 1.8 million microcredit client households in Bangladesh crossed the USD 1.25 a day threshold between 1990 and 2008.
But for many others, like Mylaram Kallava, a 45-year-old resident of Ghanapur, an impoverished village in the state of Andhra Pradesh, India, microcredit has had tragic consequences. After defaulting on four microcredit loans taken out to get medical treatment for one daughter's appendicitis and another daughter's pregnancy, Kallava hanged herself. The loans amounted to USD 840.
FROM FINANCIAL INCLUSION TO FINANCIAL EXCLUSION
Siddhartha Chowdri, the ACCION International Country Manager for India, wrote a blog post for the Center for Financial Inclusion, in which he gave an overview of a conversation he had in 2009 with senior managers of Grameen Financial Services about the delinquency issues facing MFIs in Karnataka, a state in southwest India that is the nation's IT sector hub.
He described the following chain of events: 1) MFI borrowers borrow from as many as six MFIs, each of which cannot see the debt their clients take from the others; 2) some clients exceed their capacity to pay; 3) some clients complain to local leaders about their indebtedness; 4) local leaders force MFIs to stop operating or tell locals not to repay; and 5) these local elements spread the message of defying MFIs on a regional level. "The net result of this is an increasing level of financial exclusion," Chowdri writes. He notes that MFIs are "closing down or seriously reducing their operations in affected areas... beginning to severely cut back their disbursements to clients from particular communities as the local leaders from these areas are the major proponents of movements against the MFIs."
MICROFINANCE: ESSENTIAL PERHAPS, BUT FOR WHOM?
The Bangladeshi government, responding to the high interest rates charged by NGOs and private firms for microloans, today launched the nation's first government-run microcredit program, which provides livestock and fishery farmers with interest-free loand and a one-year grace period before beginning repayment.
But of course, governments are not immune to corruption, and the private sector and NGOs must continue to play a role in the future of microfinance. "With close to one-fifth of the world's population still living on less than US$1.25 a day, some 72 million children of primary school age still not in school, and some 22,000 children under the age of five dying each day from largely preventable malnutrition and disease," asserts Daley-Harris, "microfinance programs are more essential than ever." But with some annual interest rates approaching 100 percent, what some see as essential, others view as usury.
Valladolid, a city in northwestern Spain founded in 1072, is famous for its "Sermon of the Seven Words," a sermon delivered every Good Friday about the seven phrases that Jesus Christ uttered on the cross, according to Gospel. As the delegates meet in this historic city to discuss to future of microfinance, how it can help eliminate poverty and the great responsibility that lenders have to their clients, they would do well to recall Jesus' seventh and final phrase: "In your hands, I entrust my spirit, my soul and body."
###
NOTES
http://www.globalmicrocreditsummit2011.org/userfiles/file/Welcome%20Letter%20from%20Sam%20Daley-Harris.pdf
http://www.globalmicrocreditsummit2011.org/2011-summit-background-purpose.html
Ibid., 1.
http://www.microcreditsummit.org/uploads/files/Bangladesh_Report_FINAL.pdf
http://www.bbc.co.uk/news/world-south-asia-11997571
http://centerforfinancialinclusionblog.wordpress.com/2011/09/06/consequences-of-overindebtedness-lessons-from-india/
http://www.bdnews24.com/details.php?id=208946&cid=2
http://blogs.cgdev.org/globaldevelopment/2008/04/nyt-microcredit-story-raises-a.php
image: Philip II of Spain arriving at Valladolid. Historical ceiling, Prado Museum, Madrid (Wikimedia Commons)