Nobel Sustainability Trust and UN Global Compact Team Up To Promote Renewable Energy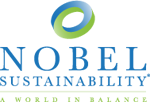 Two sustainability heavyweights have joined forces to promote clean, alternative energy. The Nobel Sustainability Trust (NST) and the United Nations Global Compact have announced a collaboration designed to speed up the transition to global sustainability through mutual projects and network facilitation in the areas of renewable energy as well as social enterprise.
The UN Global Compact, a policy platform and a practical framework for companies that are committed to sustainability and responsible business practices, will support the portfolio of the Nobel Sustainability Trust (NST), a Zurich-based NGO that works to promote the development and implementation of renewable and sustainable energy. NST's portfolio includes a new Sustainability Award to be presented to an individual, company, organization or community that has carried out significant accomplishments or discoveries in the field of alternative, renewable and sustainable energy.
NST will organize Sustainable Energy Conferences to present hands-on solutions for sustainable energy, and combating pollution and global warming. In addition, the Nobel Sustainability Funds will be established to bolster clean technology innovation with optimal environments in terms of financing, expertise and network to ensure market reach.
As part of the partnership, the Nobel Sustainability Trust will support Caring for Climate, the world's largest climate action platform for business, in its efforts to develop a global action hub on climate and energy. The online platform's aims is to identify targeted action areas in various geographic locations and create concrete opportunities for business and other stakeholders to collectively implement green solutions, scale up climate finance, create jobs and deliver sustainable energy systems on a large scale.
The two organizations will also seek to leverage their networks and matchmaking competencies, particularly to advance the Global Compact's social enterprise and impact investing framework and NST's Sustainability Projects Value Chain Platform.
"In our aim to crystalize and extend global awareness and focus on environmental considerations and solutions to ensure ready access to energy for all members of our society whilst ensuring the protection of the Earth, we see our partnership with UN Global Compact as a major step forward in our struggle for a sustainable planet," said Gustaf Nobel, NST's chairman.
Image credit: NST